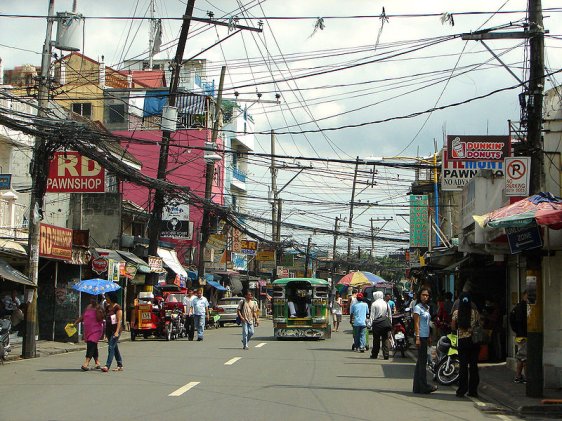 Sixto Antonio Avenue, Pasig City, Manila

http://commons.wikimedia.org/wiki/File:Pasig_City_2.jpg


P199


Pasig City
is one of the component cities of Metro Manila, Philippines. It is located on the eastern part of Metro Manila, bordering Rizal Province. Pasig City is bordered by Marikina City to the north, Mandaluyong City and
Quezon City
to the west, and Makati City, Pateros and Taguig City to the south. To the east, within Rizal Province are
Antipolo City
, Cainta and Taytay.
Covering 31 sq km (12 sq mi), Pasig City has a population of 620,000 (2011 estimate), and is one of the top ten most populous cities in the Philippines. The name Pasig comes from Sanskrit,
passis
, meaning sand (or as "pasir" in Malay).
Pasig City serves as the official capital of Rizal Province as it was incorporated into the province in 1901. However in 1975 Pasig City was carved out of Rizal Province to become part of Metro Manila. Since then, while it is still officially the capital of Rizal Province, the capitol and de facto capital of Rizal Province is now Antipolo City.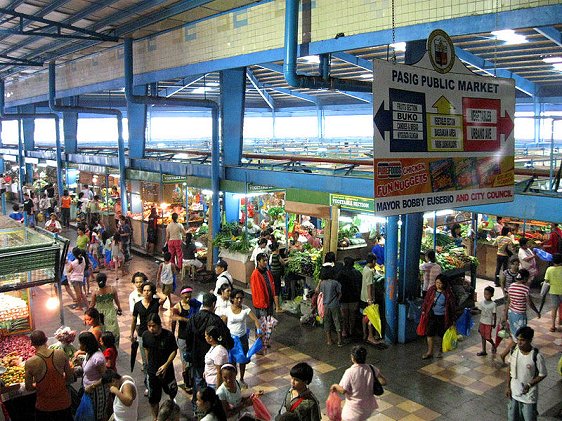 Pasig Public Market, Pasig City, Metro Manila

http://commons.wikimedia.org/wiki/File:Pasig_City_3.jpg


P199


How to go to Pasig City
Take the LRT-2 line to the Santolan Station at the boundary of Marikina City with Pasig City.
Places of Interest in Pasig City
Ortigas Center
Second busiest business center in Metro Manila after Makati. It covers parts of Pasig City, Mandaluyong City and Quezon City.
University of Asia and the Pacific
Private research university in Pasig City.
Tiendesitas
A bazaar of native food and fashion wear, often compared to Chatuchak Market of Bangkok.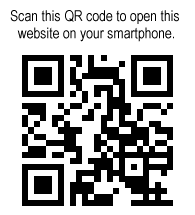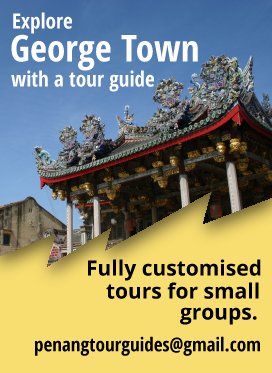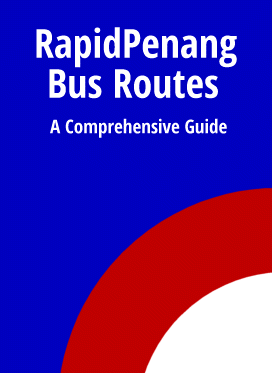 Explore the sights in Penang
So far, I have managed to write about 3430 sights in Penang, and you can explore them all right here!
Explore the rest of Malaysia
Penang Travel Tips is not just about Penang. I have described the whole of Malaysia. Yes, every state! And you can explore it right here!
Explore the Whole World!
And yes, at Penang Travel Tips, you can explore the whole world. I have described almost every country of the world, and you can start your journey exploring them from right here!