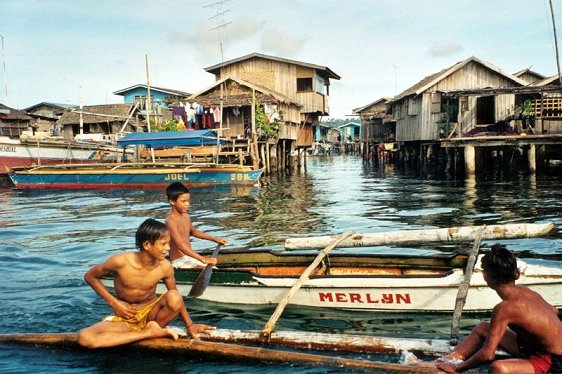 Stilt village in Basilan Province, Mindanao

http://commons.wikimedia.org/wiki/File:Philippinen_basilan_seezigeuner_ph04p69.jpg


Dr A Hugentobler


Mindanao
is the second largest island of the Philippines. It covers 97,530 sq km (37,657 sq mi) and has a population of 22 million people (2011 estimate). The island is the only area in the Philippines with a significant Muslim presence.
The Mindanao Island Group is one of the three groups of islands in the Philippines, the other two being the Luzon and the Visaya islands. Within the Mindanao group are some 7,107 islands of varying sizes, including small islets and rocky outcrops in the sea.
The tallest mountain in Mindanao, Mount Apo, is also the tallest in the Philippines. It is a potentially active stratovolcano that stands at a height of 2,954 meters (9,692 ft), located between Davao City and Davao del Sur province.
Mindanao comprises six administrative regions which are subdivided into 26 provinces, all but four on mainland Mindanao. Each of the six administrative regions has a regional center, played respectively by Zamboanga City, Cagayan de Oro, Davao City, Koronadal City, Butuan City and Cotabato City.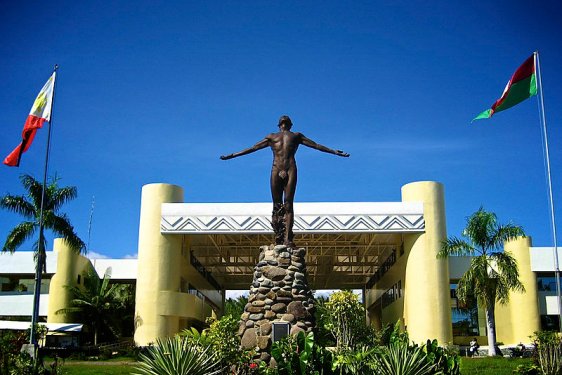 The Oblation statue, University of the Philippines Mindanao

http://commons.wikimedia.org/wiki/File:UP-Mindanao-Admin-Oblation1.jpg


Rene Estremera


Going to Mindanao
The city of Davao provides the most number of flight connections with Manila, Cebu and other destinations in the Philippines. You can also fly there from Singapore on Silk Air.
Main Cities in Mindanao
Butuan City
The regional center for the Caraga region, Butuan City straddles the Agusan River.
Cagayan de Oro
Provincial capital of the Misamis Oriental province on the northern coast of Mindanao.
Cotabato City
Regional center of the Autonomous Region in Muslim Mindanao but located within the SOCCSKSARGEN region.
Davao City
Biggest city in Mindanao and the largest city outside Metro Manila.
General Santos City
Southernmost port city of the Philippines.
Gingoog
One of the main cities of Misamis Oriental province.
Koronadal City
A moderate-size city of 190,000 people (2011 estimate) once voted the most business-friendly city in Mindanao.
Pagadian
Regional government seat of Zamboanga Peninsula.
Zamboanga City
Sixth most populous city in the Philippines and the third largest by area.
Places of Interest in Mindanao
Mount Apo National Park
National park protecting the tallest mountain in the Philippines.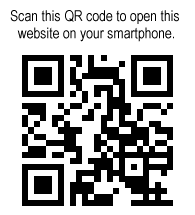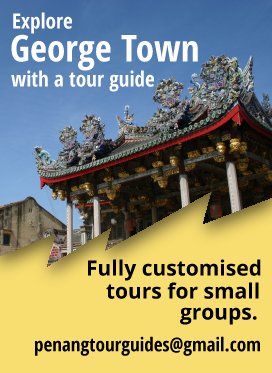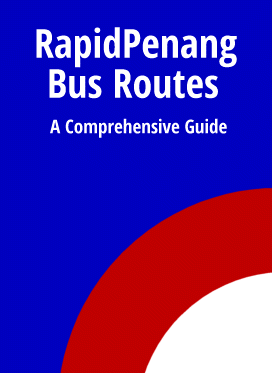 Explore the sights in Penang
So far, I have managed to write about 3430 sights in Penang, and you can explore them all right here!
Explore the rest of Malaysia
Penang Travel Tips is not just about Penang. I have described the whole of Malaysia. Yes, every state! And you can explore it right here!
Explore the Whole World!
And yes, at Penang Travel Tips, you can explore the whole world. I have described almost every country of the world, and you can start your journey exploring them from right here!