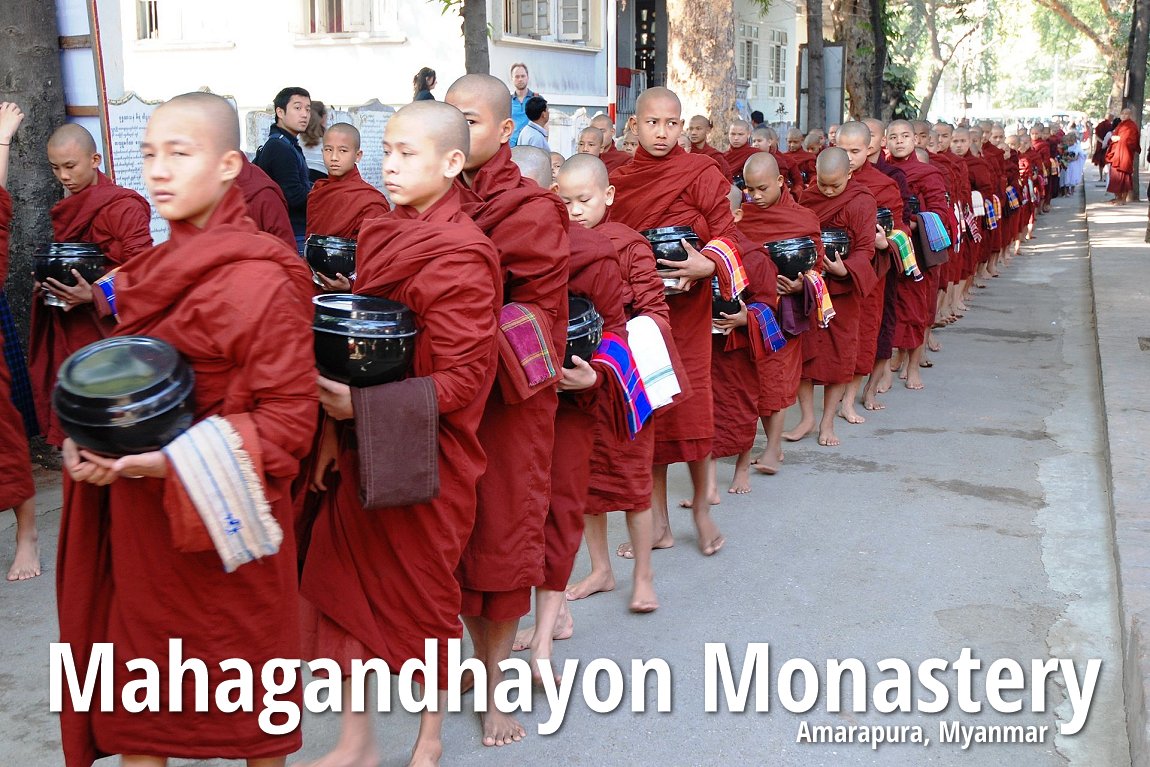 Monks at Mahagandhayon Monastery, Amarapura

https://commons.wikimedia.org/wiki/Category:Mahagandhayon_Monastery#/media/File:Mahagandayon_Monastery_monks_2.jpg


Thomas Schoch

The
Mahagandhayon Monastery
in
Amarapura
, also written as Mahagandhayon Kyaung, Mahagandaryone Monastery or Mahagandhayon Monastic Institution, is one of the largest teaching monasteries in Myanmar.
During Buddhist Lent, as many as 1200 monks converge on this monastery, contributing to the religious atmosphere of Amarapura. One of the most spectacular sights in Amarapura is when the monks do their morning alms round. Visitors at Mahagandhayon Monastery can see the monks lined up along the road at 11:00am. There are always devotees diving alms to the monks, as a chance to earn merit. This alms giving, called pongyi, is done without a word of thanks from the monks.
Getting there
Mahagandhayon Monastery is located in Amarapura. It is usually in the itinerary of tour itineraries to Amarapura. If you are travelling independently, just ask your driver to take you to the biggest monastery in Amarapura.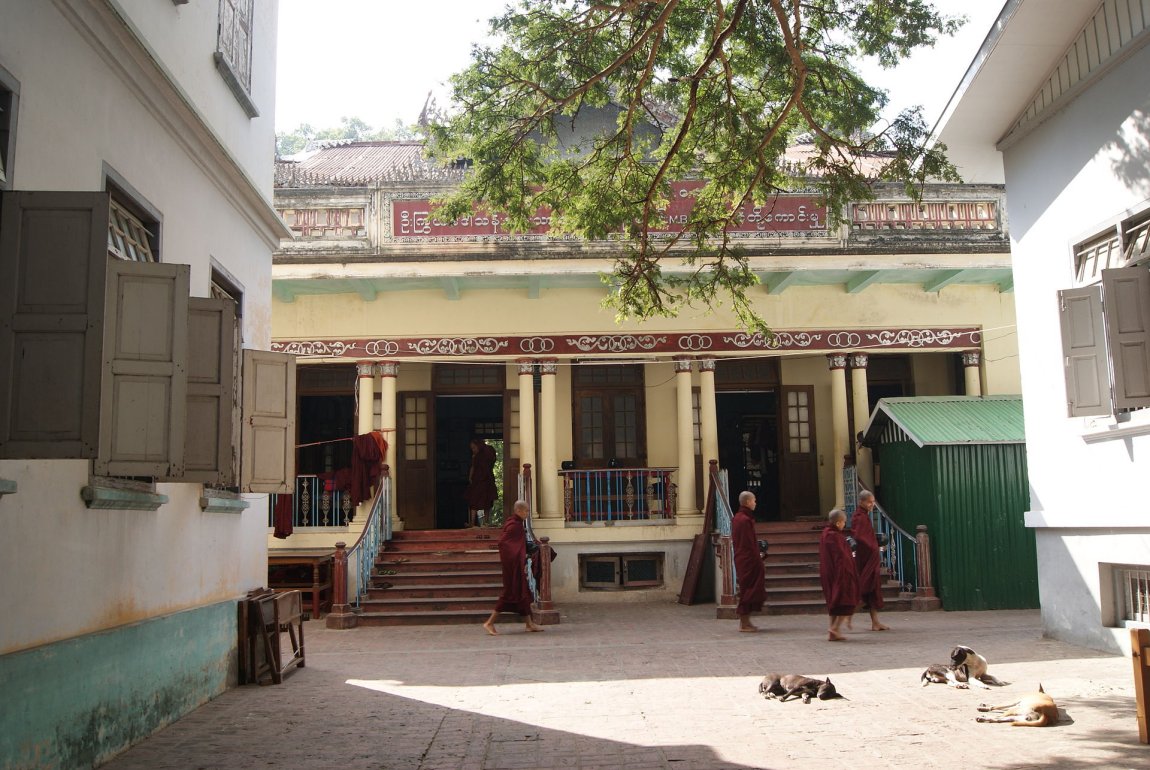 The monks' living quarters at Mahagandhayon Monastery

https://commons.wikimedia.org/wiki/Category:Mahagandhayon_Monastery#/media/File:Mahagandhayon_Monastery,_Amarapura,_Mandalay,_Myanmar_-_20141207-08.JPG


Jacklee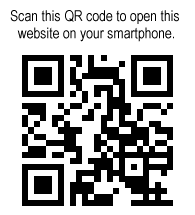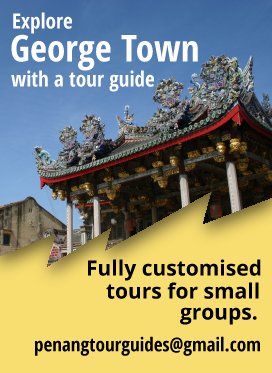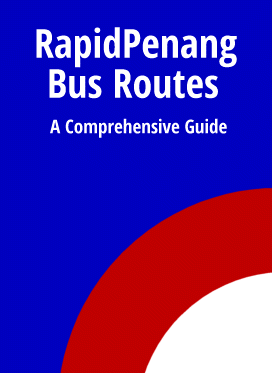 Explore the sights in Penang
So far, I have managed to write about 3430 sights in Penang, and you can explore them all right here!
Explore the rest of Malaysia
Penang Travel Tips is not just about Penang. I have described the whole of Malaysia. Yes, every state! And you can explore it right here!
Explore the Whole World!
And yes, at Penang Travel Tips, you can explore the whole world. I have described almost every country of the world, and you can start your journey exploring them from right here!