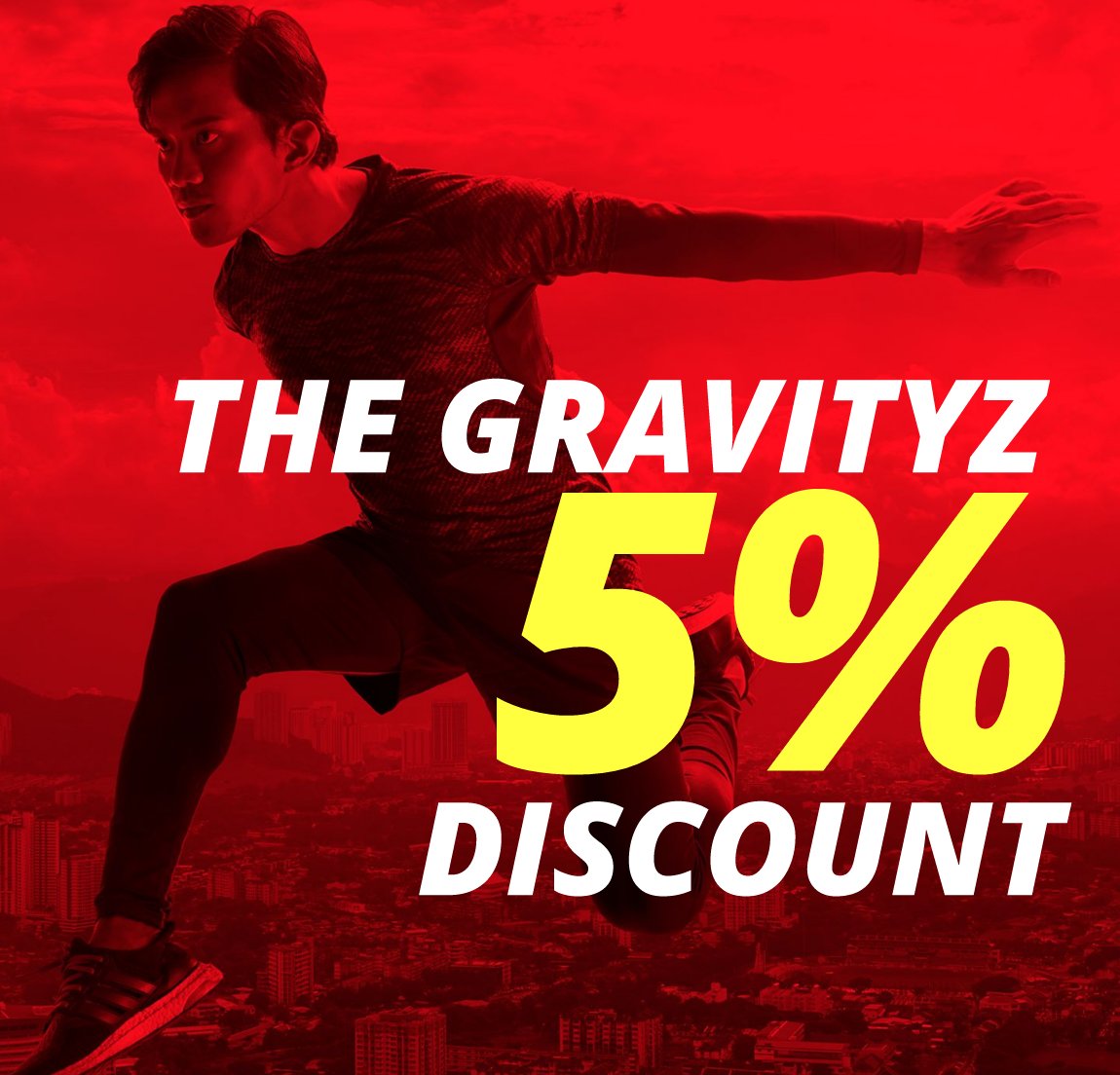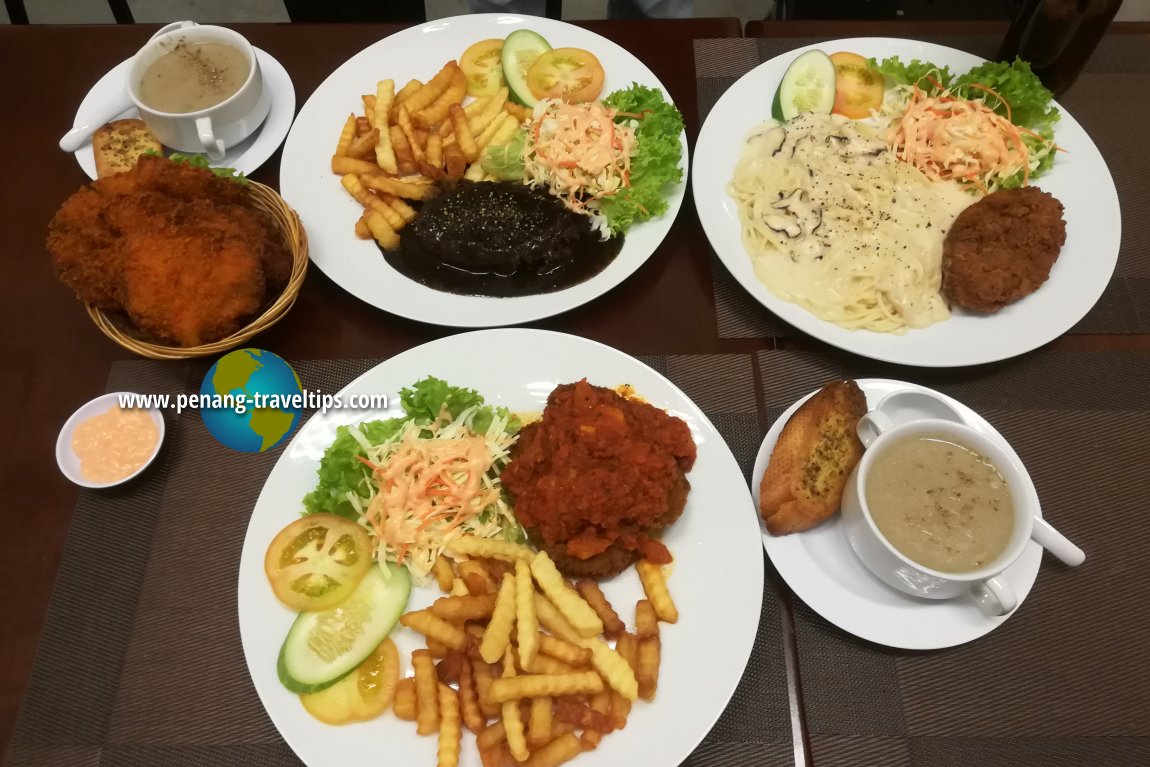 Western meal @ Xiang Yun
(10 January, 2018)

Two days ago, my wife and I enjoyed a lovely meal at
Xiang Yun Vegetarian Delight
, a restaurant at
Vantage
in
Tanjong Tokong
,
Penang
.
Among the items we tried include the Blackpepper Chicken, Supreme Carbonara and Salsa Cutlet. Everything was incredibly tasty, but there's a catch: none of the items contain any animal products. Xiang Yun is an entirely vegetarian restaurant, and it is at the forefront of helping meat lovers graduate into a vegetarian diet. At Xiang Yun, we got to enjoy vegetarian dishes that creatively mimics the texture of non-vegetarian items. Though I consider myself omnivorous, it was a lot of fun for me to enjoy these beautiful - and yes,
tasty
- vegetarian dishes. You can hardly tell the difference. And furthermore, you are enjoying a clearly healthy option here.
Our host was the proprietor, Mr EK Khor. In addition to the aforementioned items, we also had the Mushroom Soup and Golden Crunchy Mushroom. The Mushroom Soup was made without any milk, and yet it was so creamy. The Golden Crunchy Mushroom, I would not have guessed was mushroom. The outer layer was indeed crunchy, and could have passed for pieces of chicken chop.
Of all the items we tried, I think the one I liked the most was the Blackpepper Chicken. There's no real chicken here, of course, but the texture of the "fake" chicken was incredible. I simply loved it.
Address
Xiang Yun Vegetarian Delight
A-1-8, Vantage Desiran Tanjung,
Tanjong Tokong, Penang.
Phone: 016 496 8085
Facebook:
https://www.facebook.com/XiangYunVegetarianDelight/
Xiang Yun Vegetarian Delight is open every day except Tuesday, from 11:00am to 9:00pm. It is on the first floor of Vantage Desiran Tanjung (GPS: 5.45653, 100.30752).
Bayan Point Branch
Xiang Yun Vegetarian House
香雲素食坊
No 17-G-31, Medan Kampung Relau,
Bayan Lepas
Business hours:
Everyday 11am -9pm
Close On Tuesday
04-6371108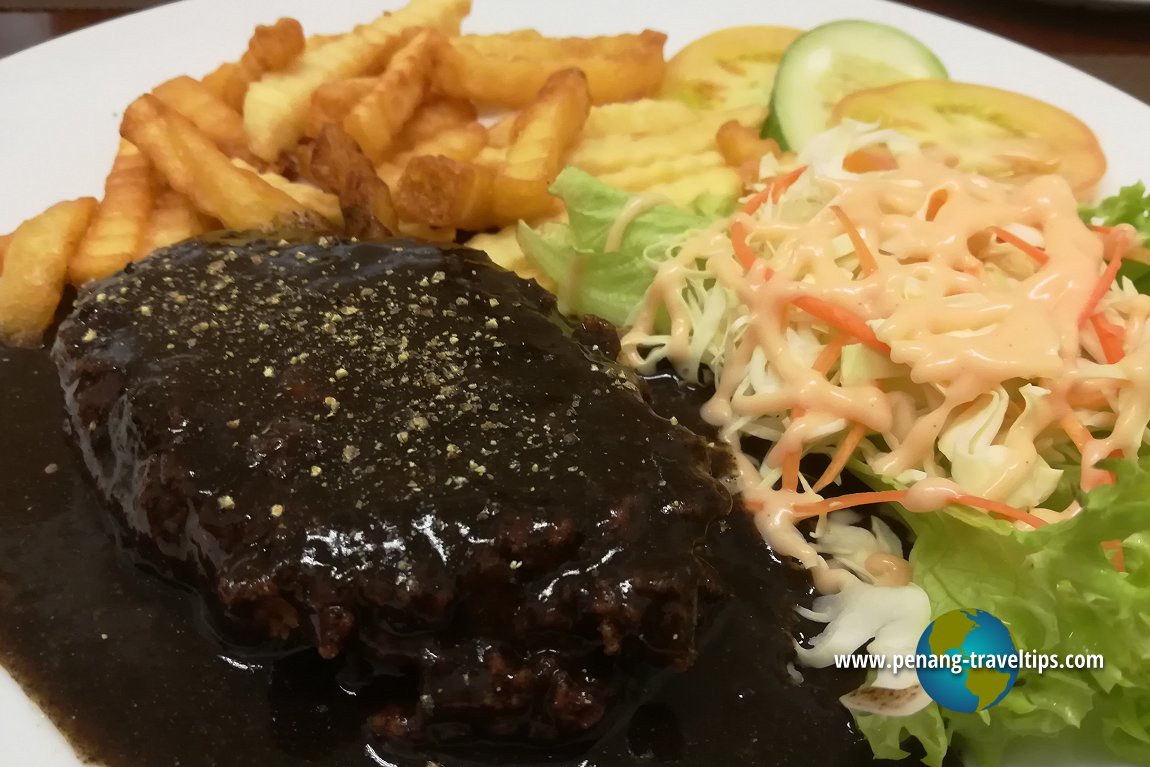 Blackpepper Chicken @ Xiang Yun
(10 January, 2018)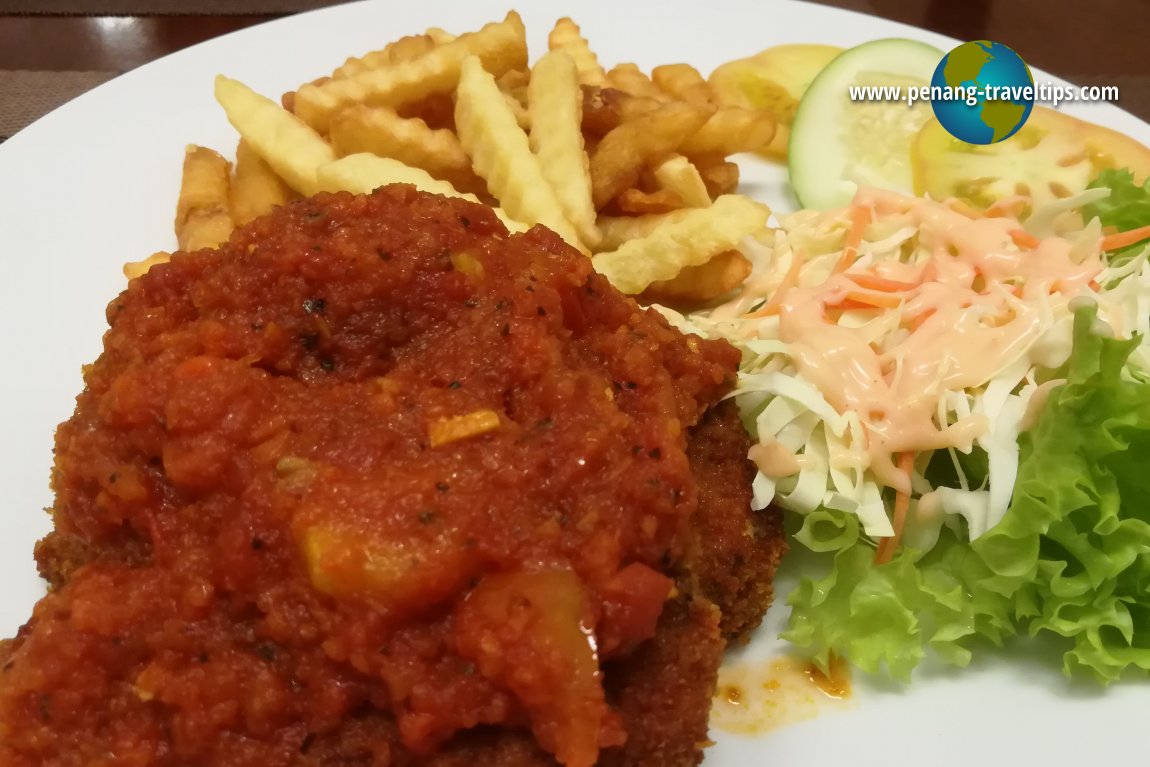 Salsa Cutlet @ Xiang Yun
(10 January, 2018)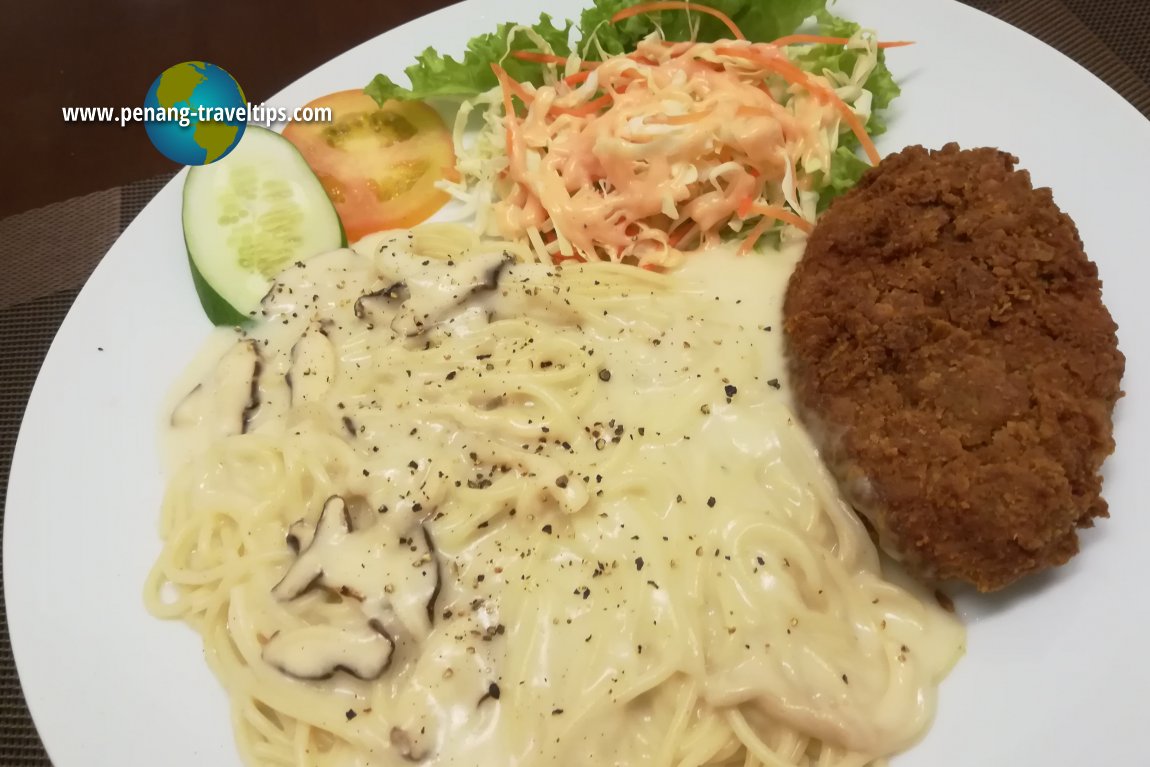 Supreme Carbonara @ Xiang Yun
(10 January, 2018)

Mushroom Soup @ Xiang Yun
(10 January, 2018)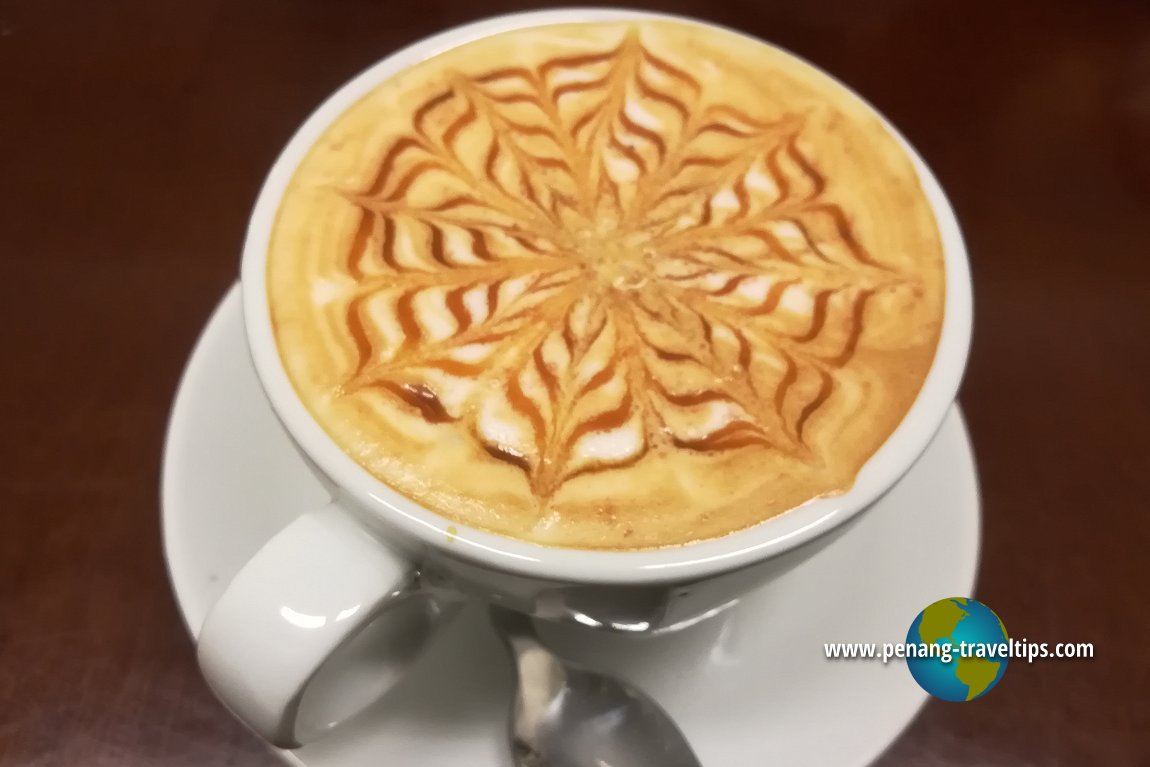 Latte @ Xiang Yun
(10 January, 2018)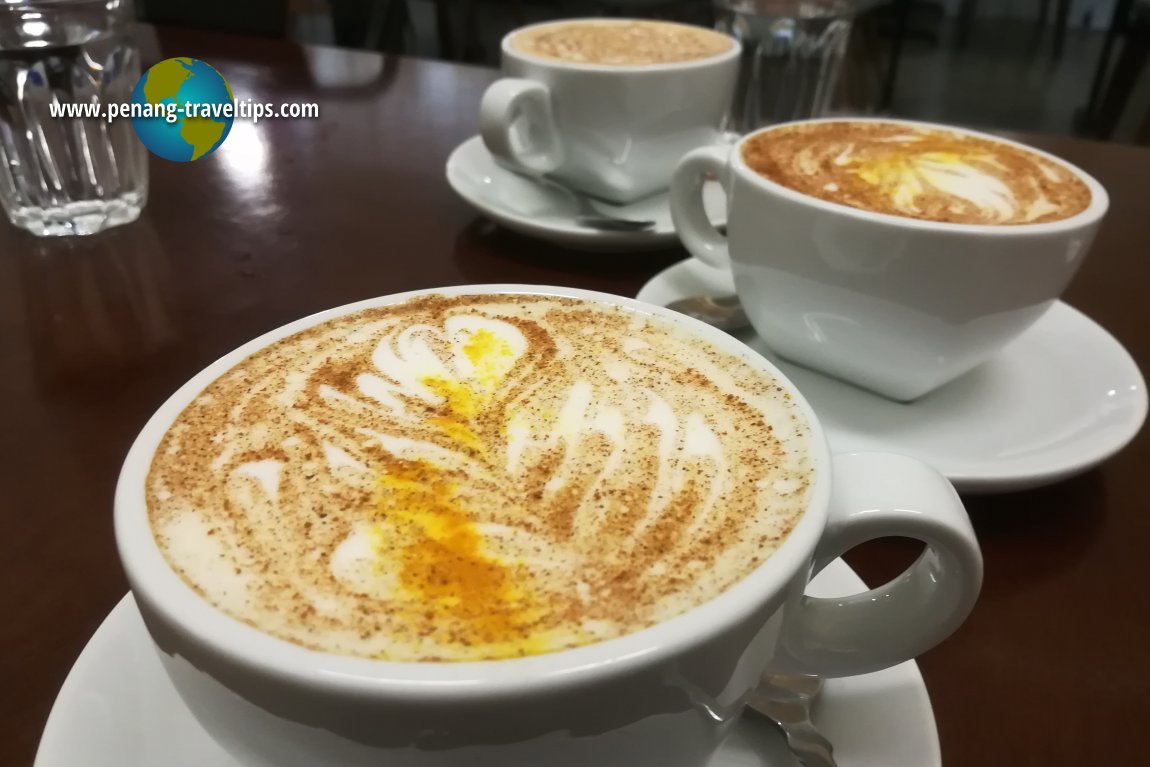 Masala Chai Tea @ Xiang Yun
(10 January, 2018)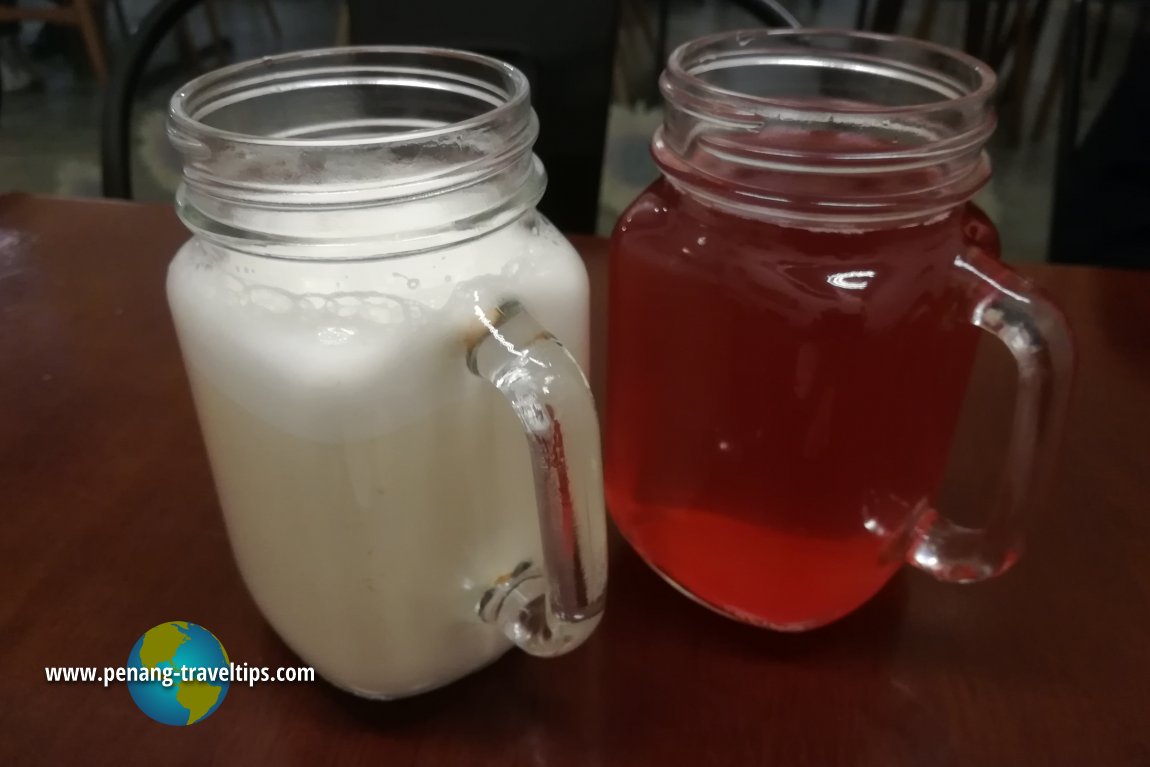 Soya Milk and Nutmeg @ Xiang Yun
(10 January, 2018)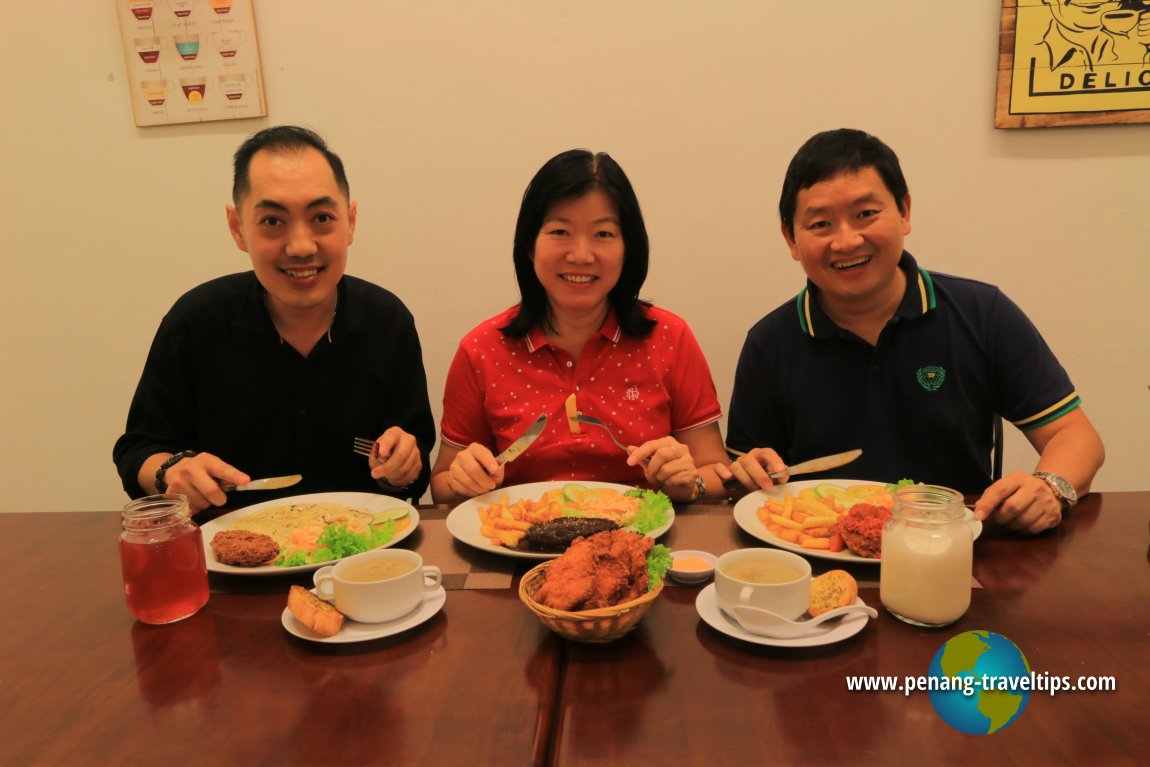 Mr EK Khor, my wife and me at Xiang Yun Vegetarian Delight
(10 January, 2018)

What's up at Penang hotels?
Here's a random display of the latest promotions from the various hotels in Penang.

Click ad

below to visit hotel page on Penang Travel Tips!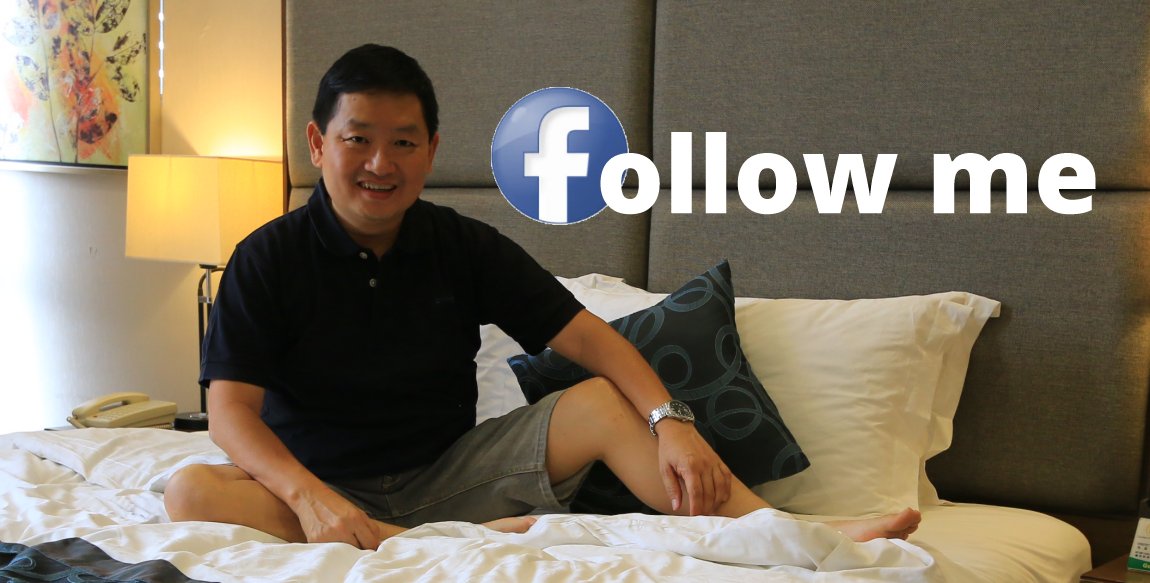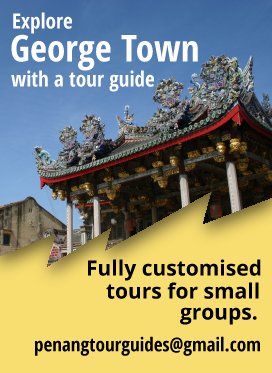 All about me
Welcome to my Singapore Travel Tips!
On top of writing Penang Travel Tips, I am expanding my writings to cover Singapore. These are the pages completed so far.