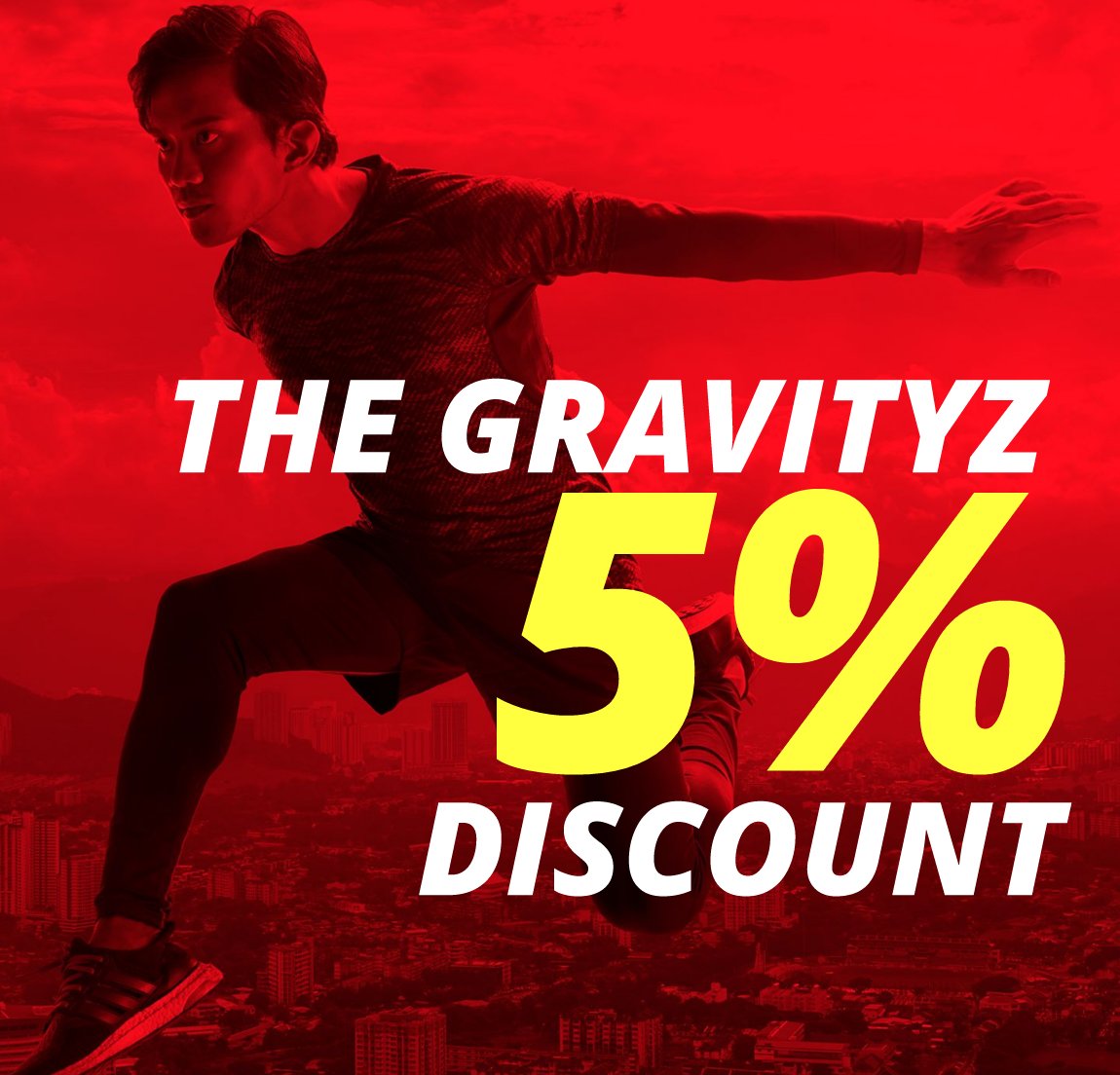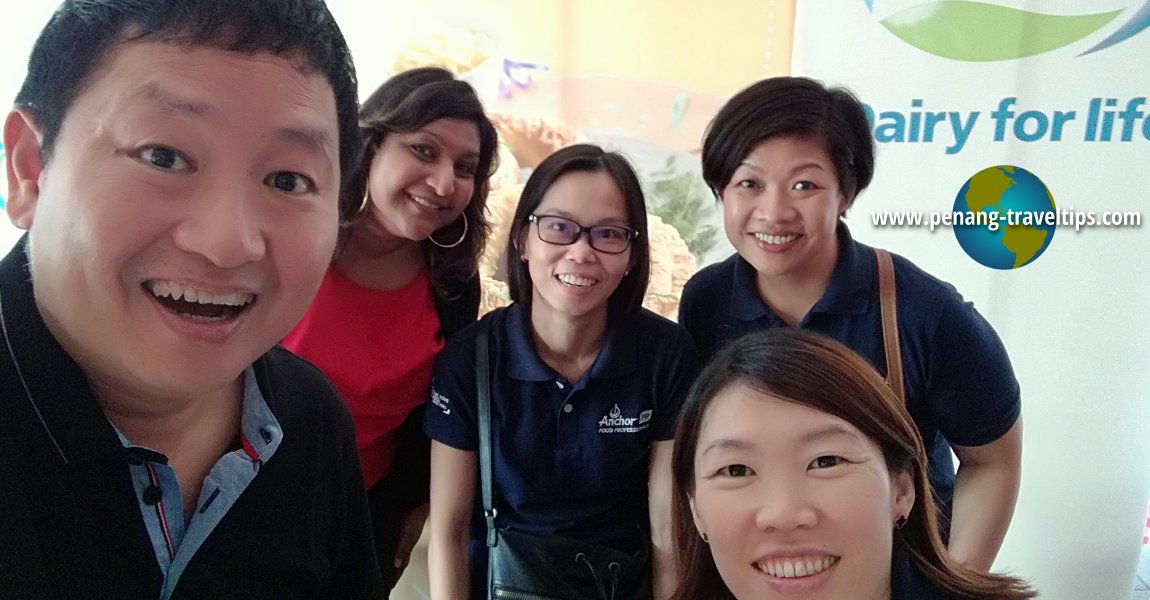 Wefie time with organisers of the PizzArt Food Trail
(25 January, 2018)

A few months after rolling out the first part of its
PizzArt campaign
,
Anchor Food Professionals
is back with the second installment of PizzArt. On Penang Island, it was once again held at
US Pizza
, on 25 January, 2018. I was among the bloggers who had the opportunity to participate, but considering that it was held on a weekday, my working wife was unable to join.
This installment of PizzArt was done as a form of a PizzArt Food Trail, and was held at two outlets of US Pizza: the one in
Green Lane
followed by the one at
Queensbay
. A van was on hand to ferry the participants between the two locations.
The PizzArt campaign not only afforded us the privilege of enjoying pizzas using high-quality dairy products, it was also an opportunity for us to meet up with our friends in the social media circle. When everybody had arrived, we were warmly welcomed by Miss Andora Frederiks of Truth Communications, the agency entrusted by Anchor Food Professionals to run this event. In addition, Mr Steven of US Pizza also gave us a briefing that helps us better appreciate the pizzas produced by his company.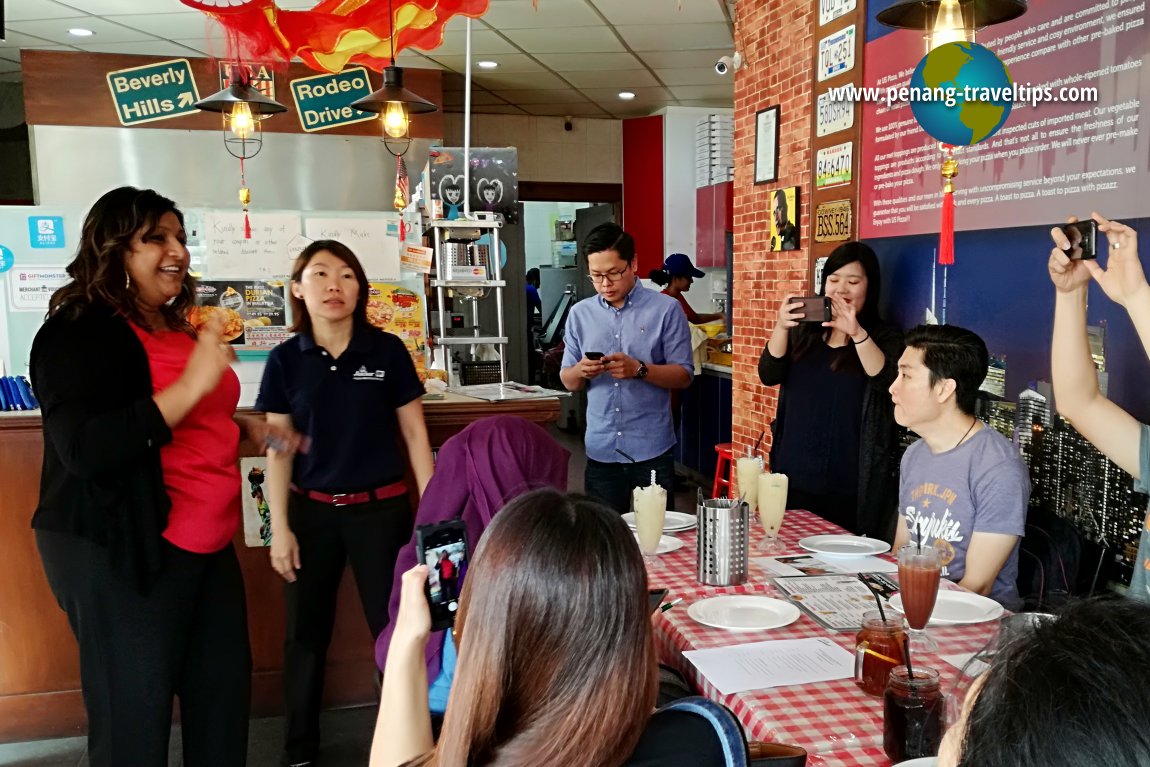 Miss Andora Frederiks addressing the participants.
(25 January, 2018)

At the Green Lane US Pizza, we got the chance to try the
Hawaiian Pizza
, the
Salted Egg Pizza
and the
PizzBurger
. Having been a regular customer of US Pizza for year, I am quite familiar with the Hawaiian Pizza. What delighted me were the Salted Egg Pizza and the PizzBurger. The meat-endowed-cheese-oozing PizzBurger has chicken paté and chicken pepperoni encased in oozing cheese. You eat it with a generous dollop of dipping sauce, and that was superb!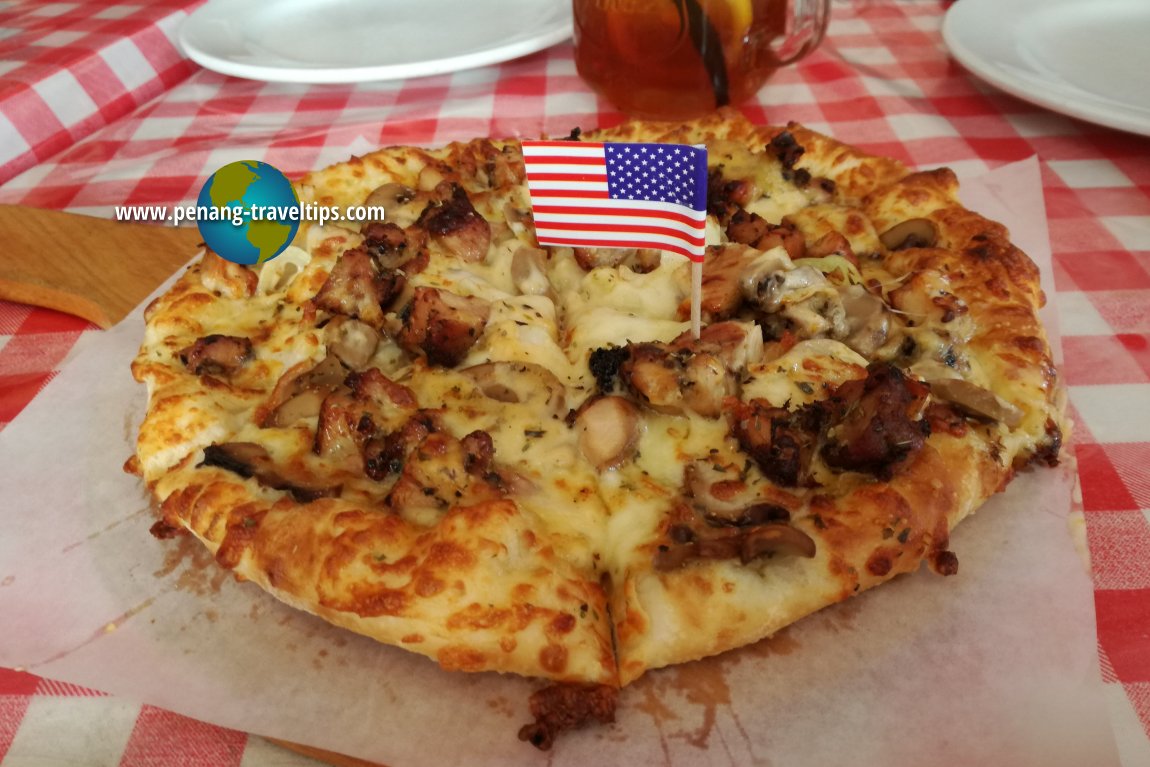 Hawaiian Pizza
(25 January, 2018)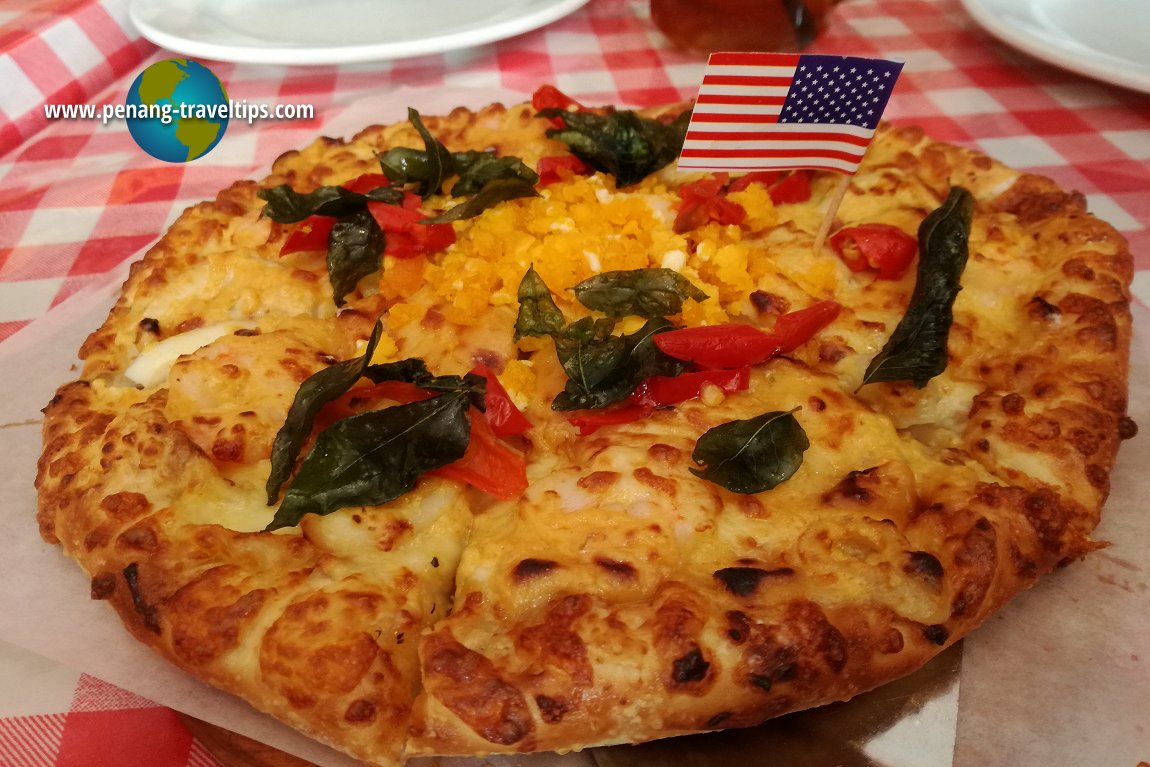 Salted Egg Pizza
(25 January, 2018)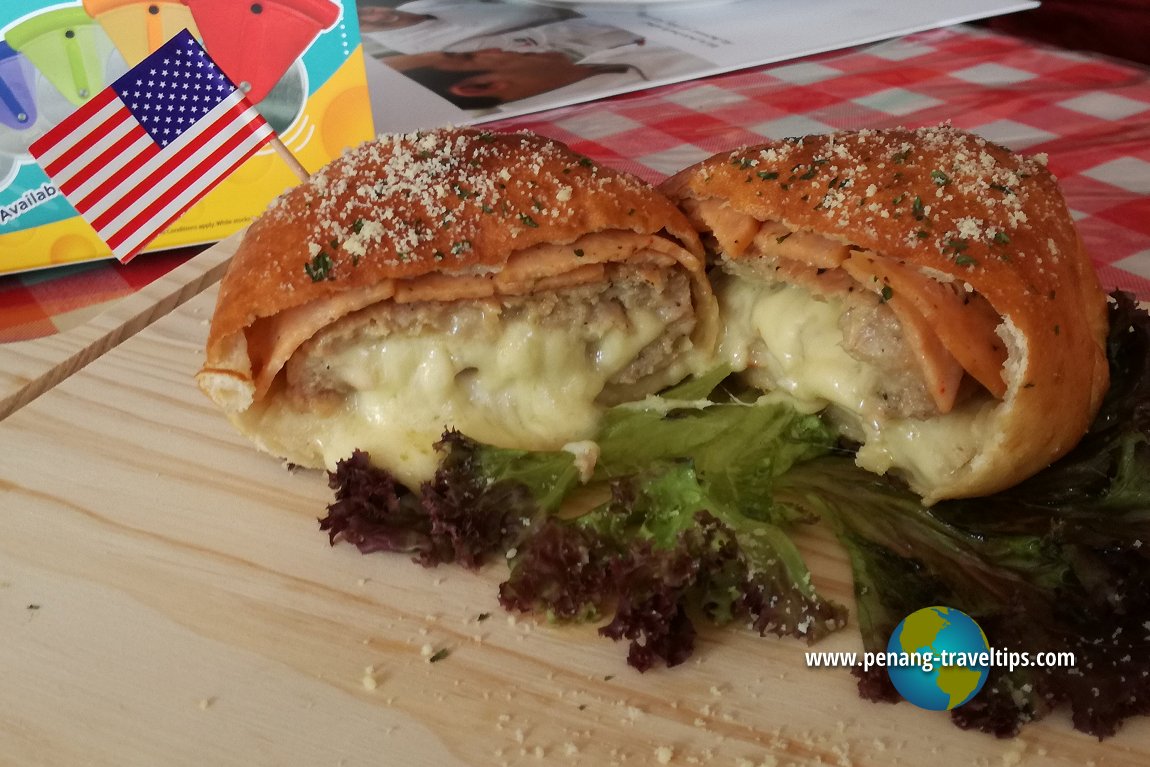 PizzBurger oozingv with cheesy goodness!
(25 January, 2018)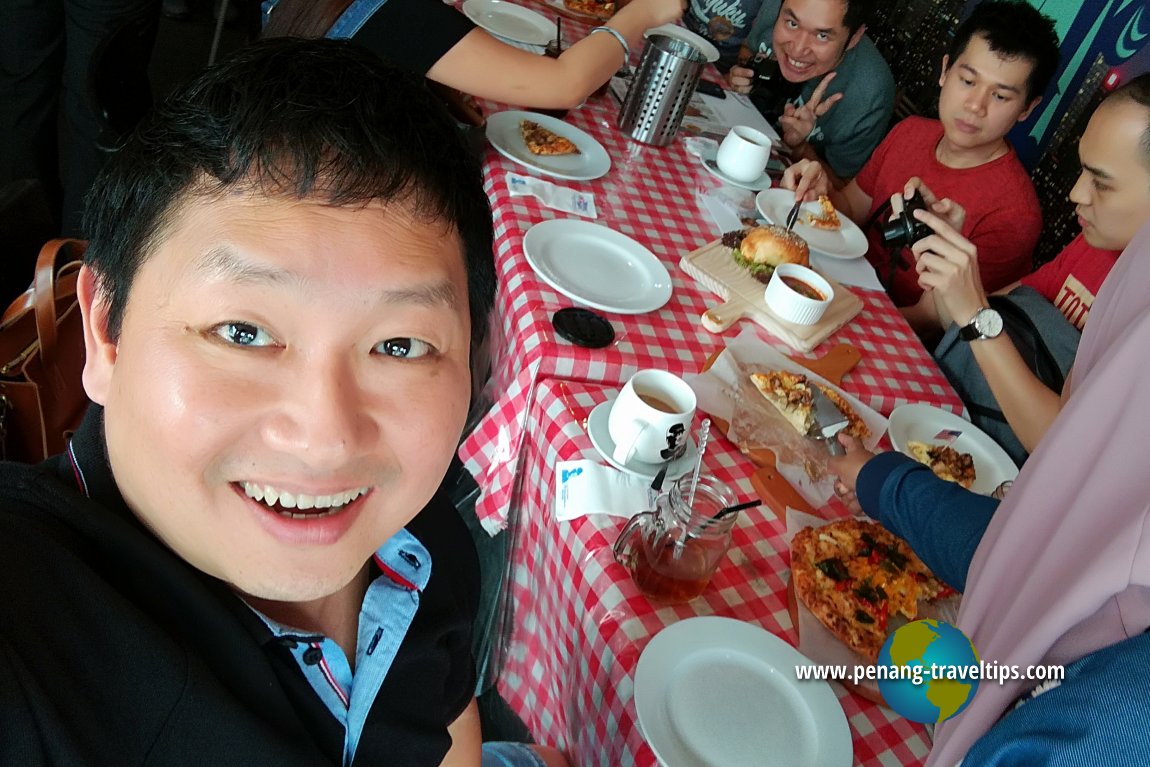 Everybody having a good time enjoying the pizzas.
(25 January, 2018)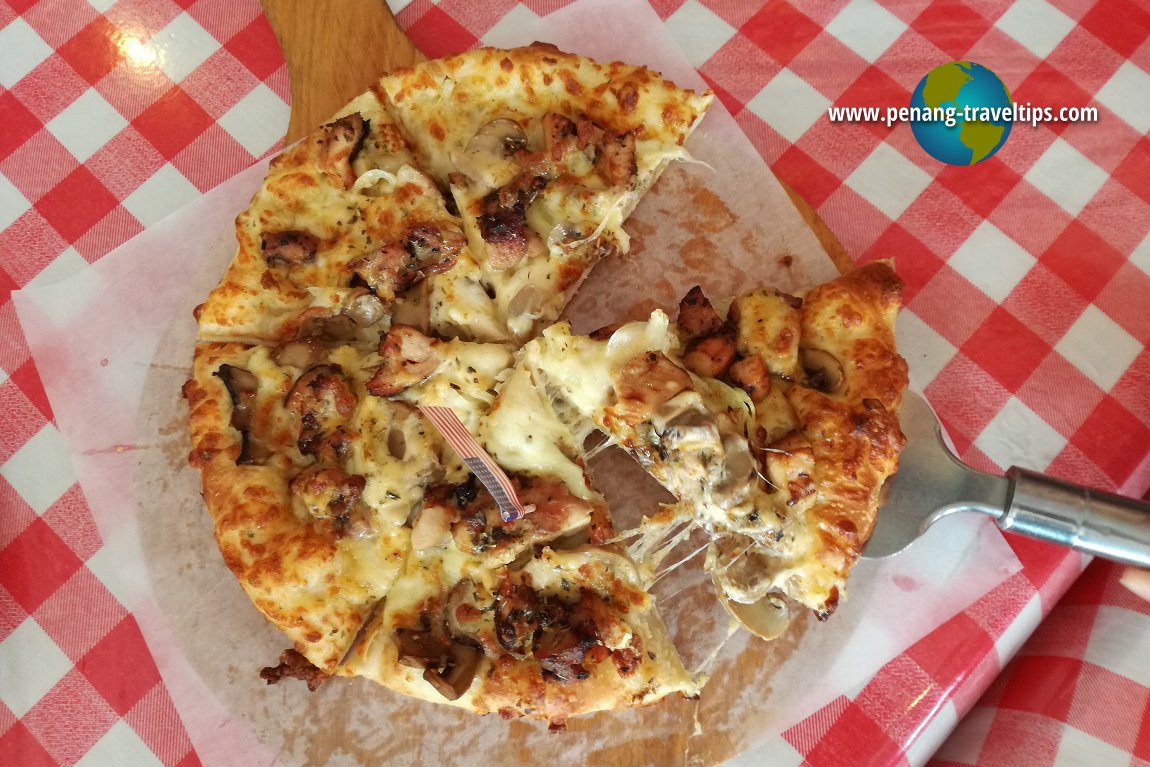 We quickly demolished the pizzas one by one.
(25 January, 2018)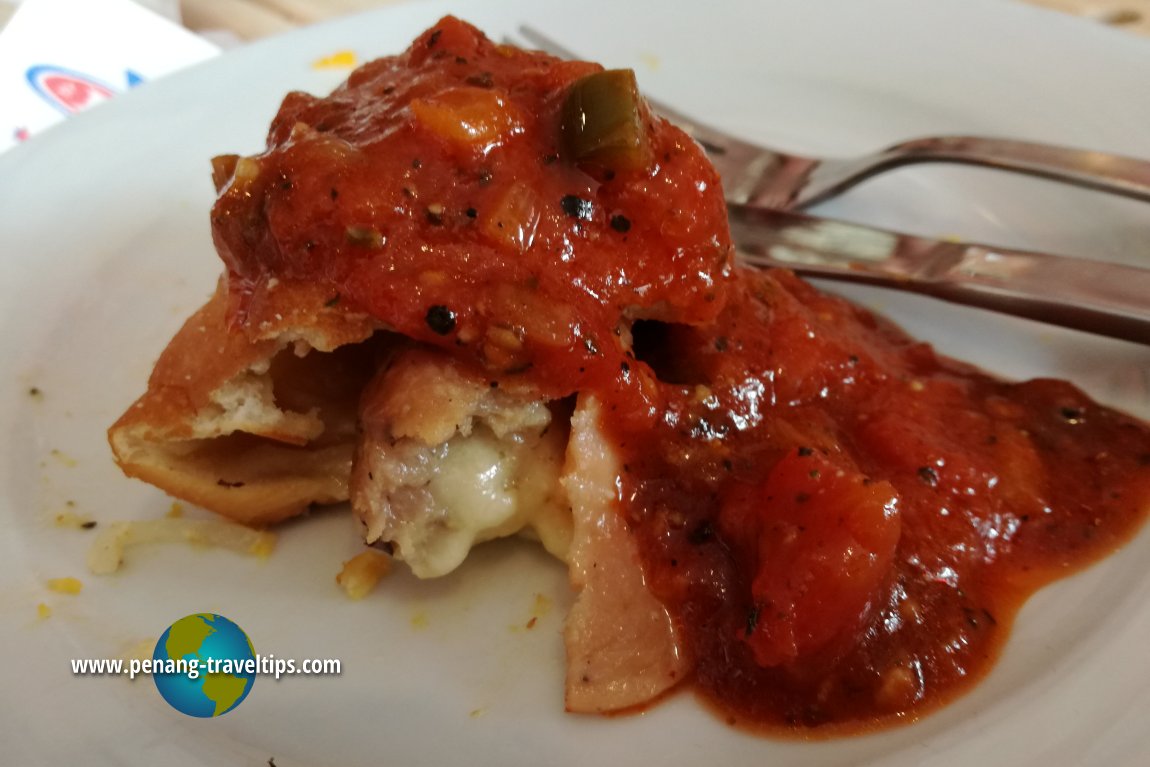 A good way to eat the PizzBurger.
(25 January, 2018)

After three items down our stomach, if we thought we were done, nope, we weren't. It was just part one of the food trail. Now we climbed into the van, and it took us to Queensbay, where we continued our second part of the PizzArt Food Trail, at the US Pizza outlet there.
At the Queensbay outlet, we got to try another three items: Tom Yam Pizza, Italian Aloha Deluxe Pizza and the Cheese Pretzza. The Tom Yam Pizza - as everybody around me was in agreement - was incredibly spicy. While I love spicy food, I think it is a little over the top. On the other hand, we all enjoyed the Italian Aloha Deluxe.
Tom Yam Pizza.
(25 January, 2018)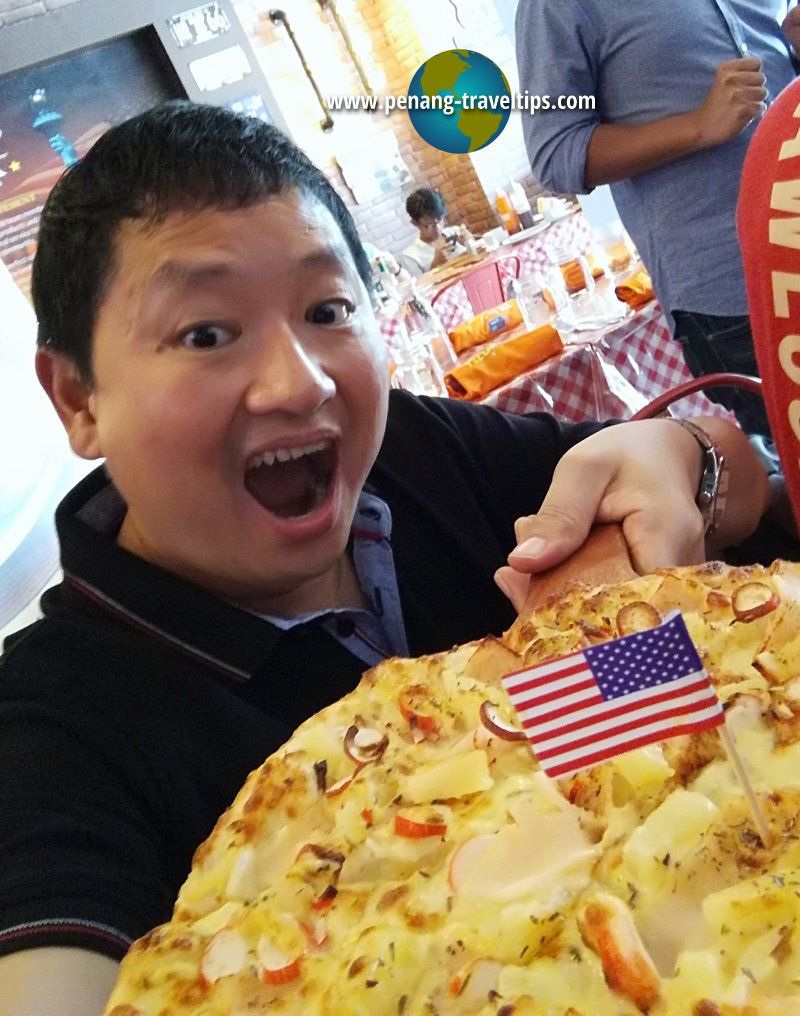 Open mouth wide and get ready to attack the Italian Aloha Deluxe!
(25 January, 2018)

What's interesting here was the Burger Eating Challenge. Five bloggers elected to participate in this challenge, and they were joined by customers of US Pizza. The challenge was to fully consume one Cheese Pretzza. The participants had to walk round and round in circles until the music suddenly stopped and, hey, instead to tell you, let me just show you!
After the participants have had their fill of the Cheese Pretzza, the rest of us also get to try it. The Pretzza tastes great with its dipping sauce. I wish I wasn't so full, otherwise I would want to eat even more!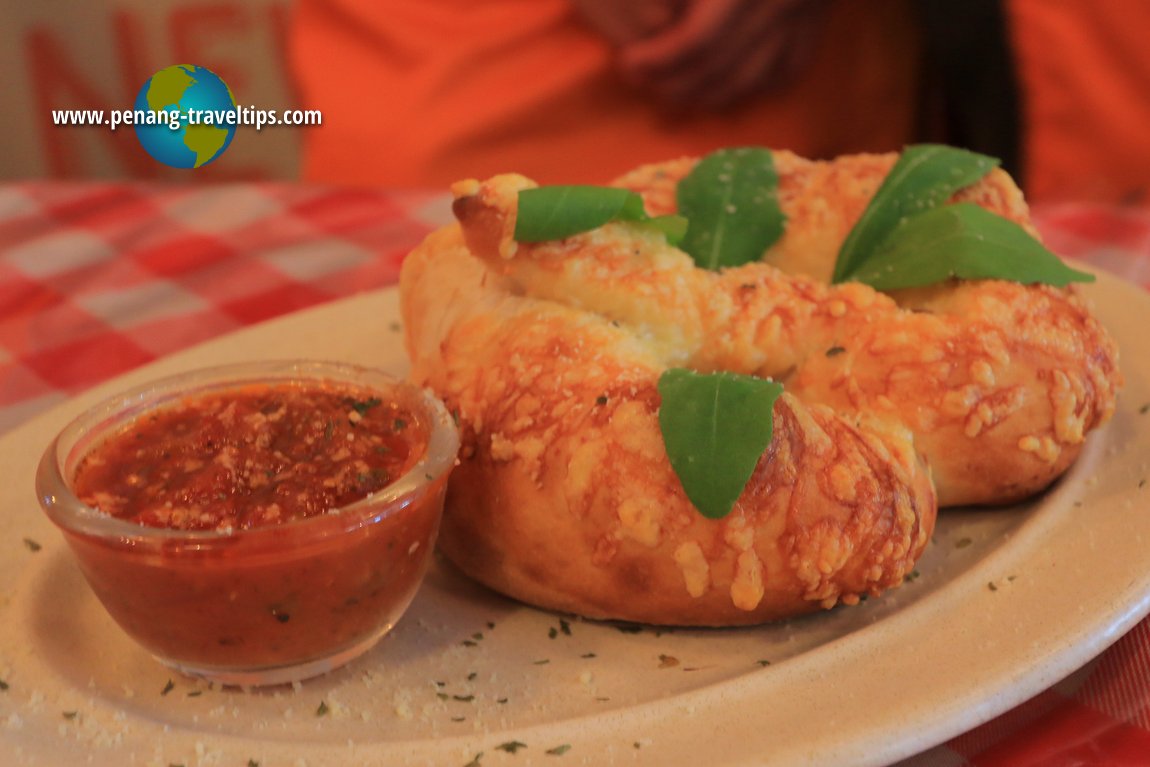 Cheese Pretzza.
(25 January, 2018)

All of us had a lot of fun at the Pizzart Food Trail, and we thank Anchor Food Professionals and US Pizza for giving us great food and a wonderful time!
What's up at Penang hotels?
Here's a random display of the latest promotions from the various hotels in Penang.

Click ad

below to visit hotel page on Penang Travel Tips!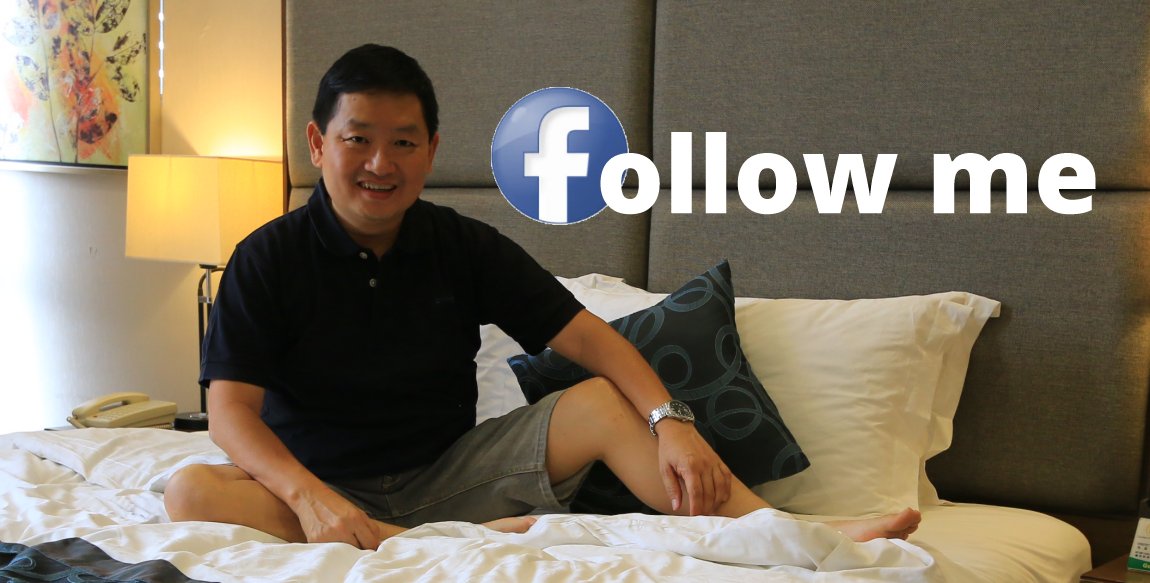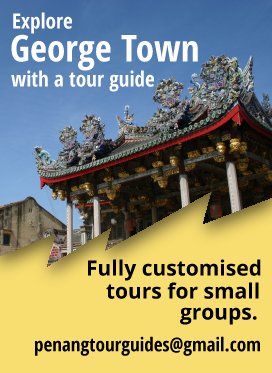 All about me
Welcome to my Singapore Travel Tips!
On top of writing Penang Travel Tips, I am expanding my writings to cover Singapore. These are the pages completed so far.