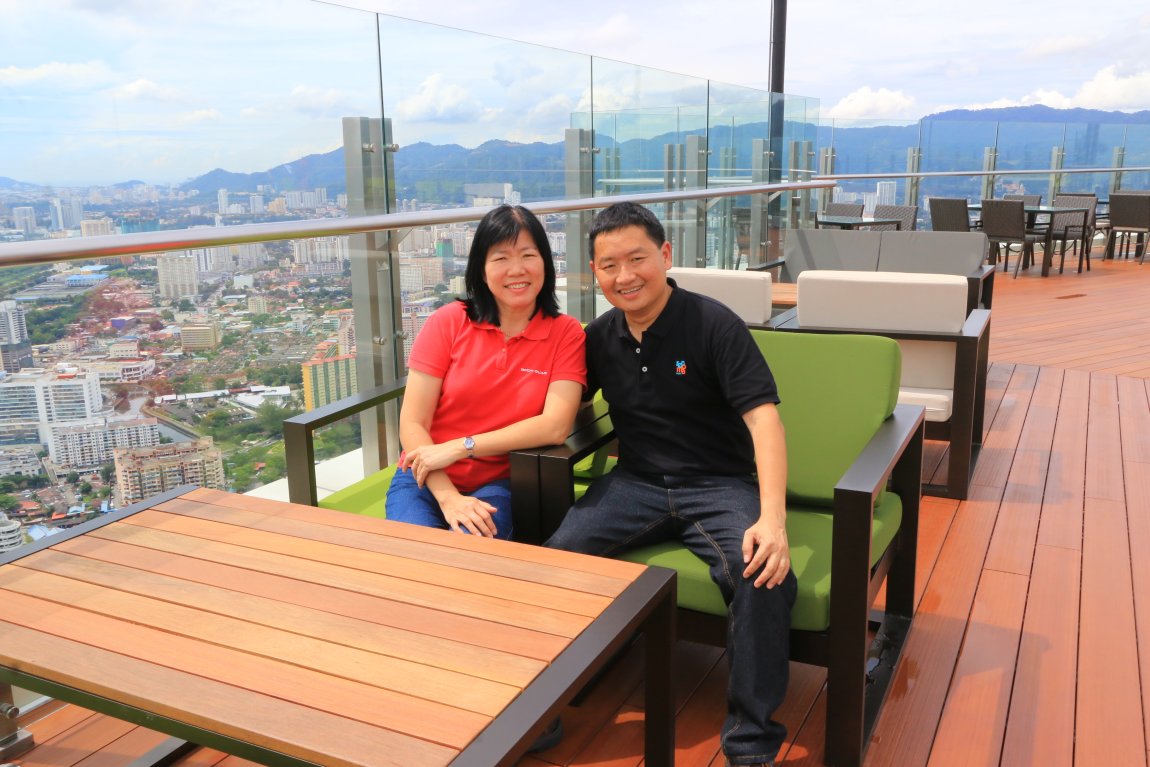 My wife and I at the outdoor Observatory Deck of The TOP, Komtar
(20 January, 2017)


Edisi BM
Outdoor Observatory Deck
is an outdoor observation deck on the 68th floor, the top floor of
Komtar Tower
. It is part of the Window of The Top attractions managed by
The TOP
.
Located on the rooftop of Komtar Tower, the outdoor Observatory Deck is home to the Coco Cabana Bar & Bistro. This is a restaurant and the place you reach first, when you take the elevator to the top. It is the only enclosed and air-conditioned part of the deck. Visitors can relax here, while enjoying splendid views of the surrounding panorama, while enjoying cocktails and tapas.
Outside, on the open air deck are a few other attractions including the Pot of Gold, the Horseshoe Chair and the Upside Down Hanging Musical Orchestra. You can also take your seat in the outdoor deck, enjoying a drink or two while admiring the scenery.
Undoubtedly the biggest highlight of the outdoor Observatory Deck is the Rainbow Skywalk, which I describe on a separate page. It is a major reason for most people to make the visit, and is sure worth the while.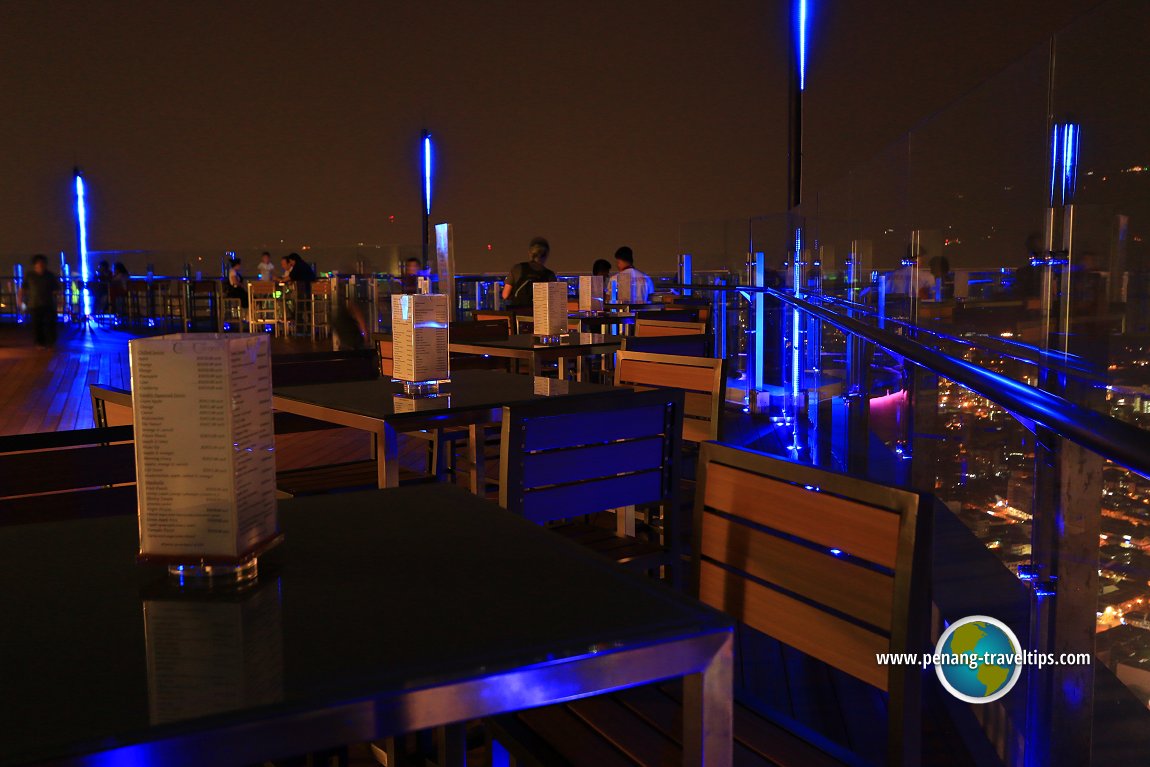 Dining under the stars at The TOP's outdoor Observatory Deck
(8 March, 2017)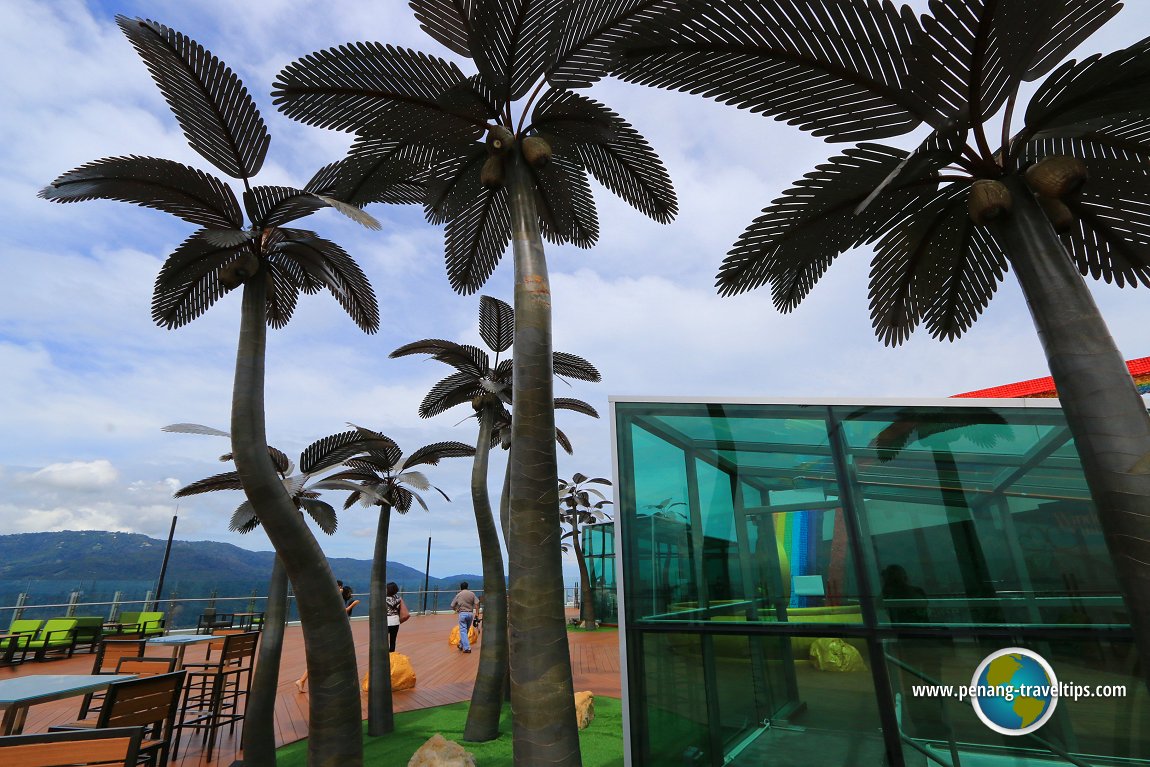 Stylised palm trees at the outdoor Observatory Deck, The TOP
(20 January, 2017)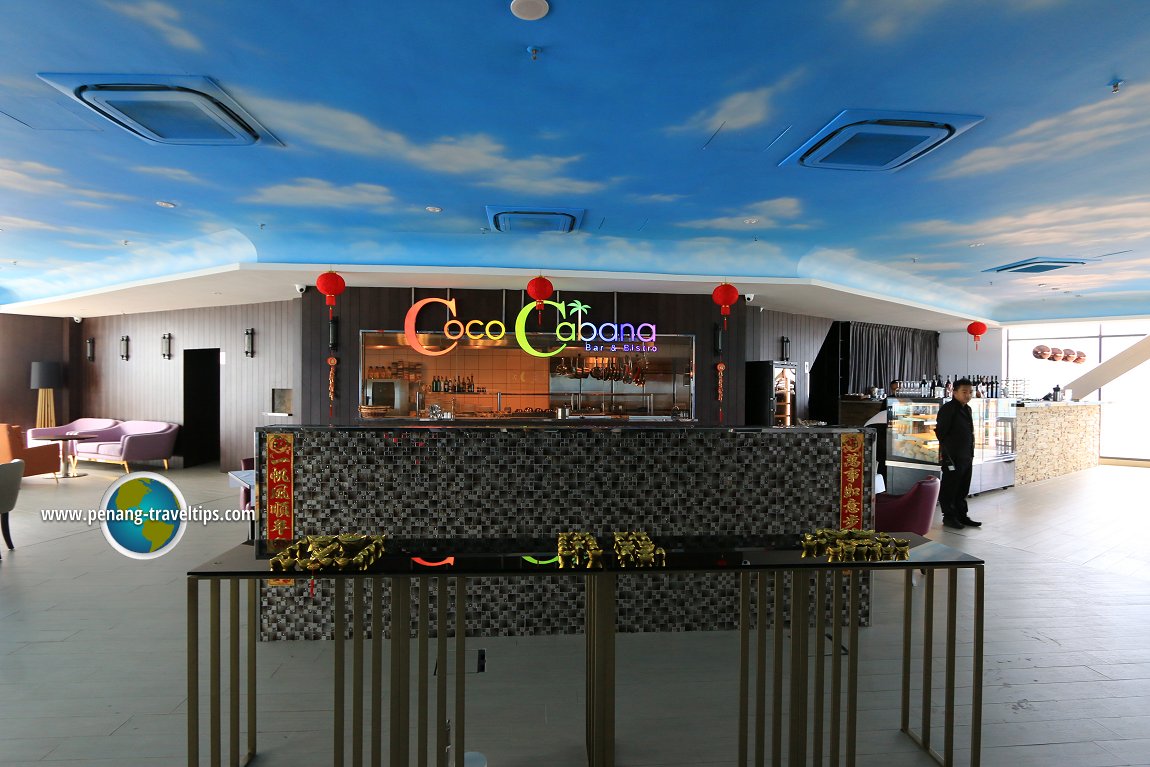 Coco Cabana Bar & Bistro
(20 January, 2017)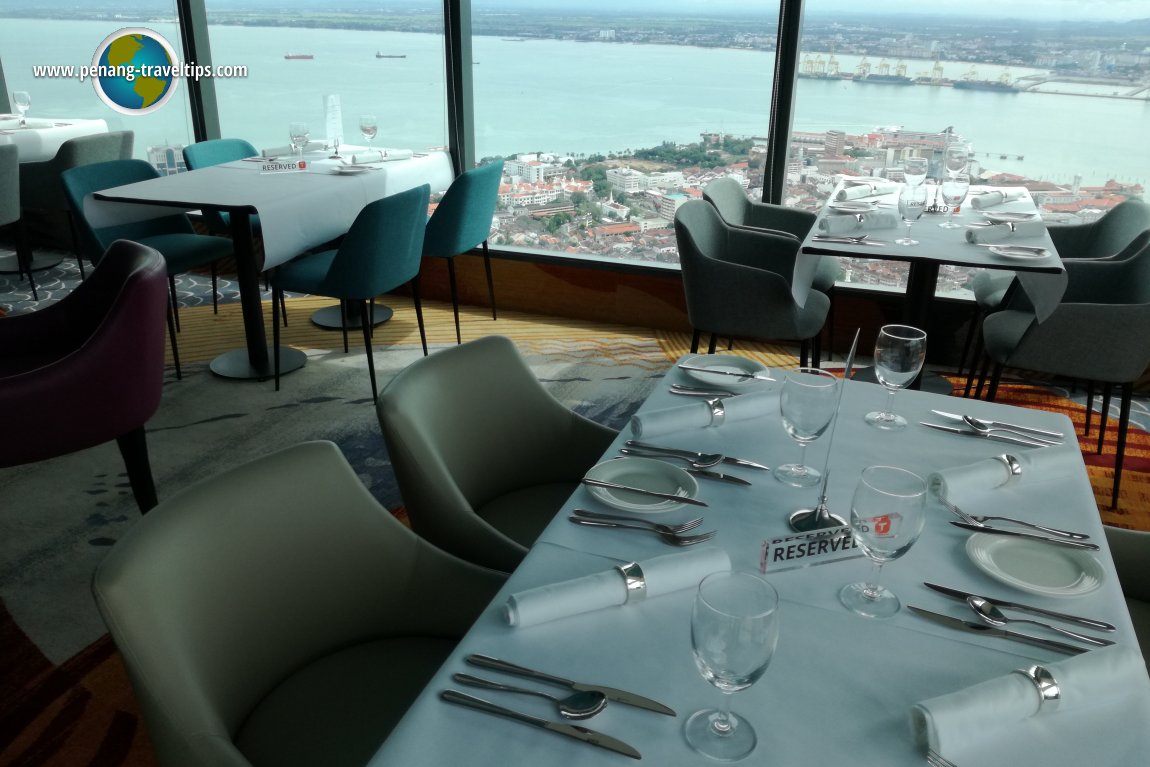 Dining area of Coco Cabana Bar & Bistro, the only enclosed part of the otherwise outdoor Observatory Deck
(20 January, 2017)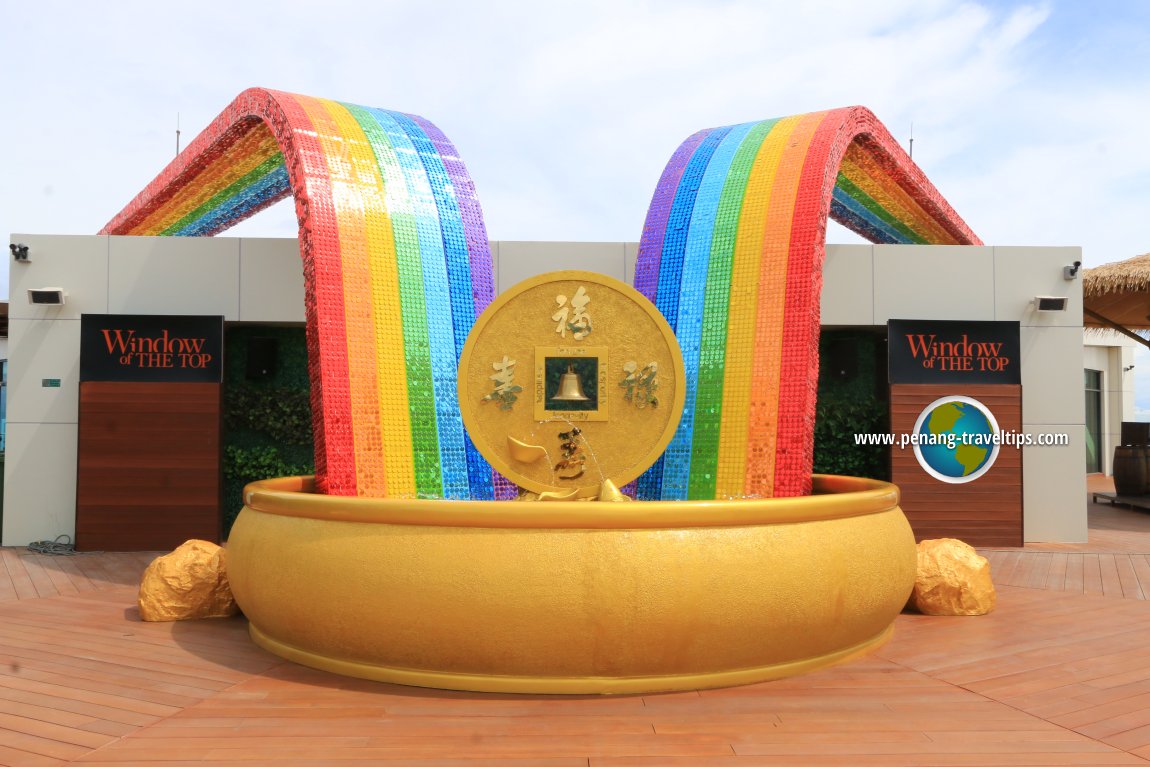 The Pot of Gold at the outdoor Observatory Deck, The TOP
(20 January, 2017)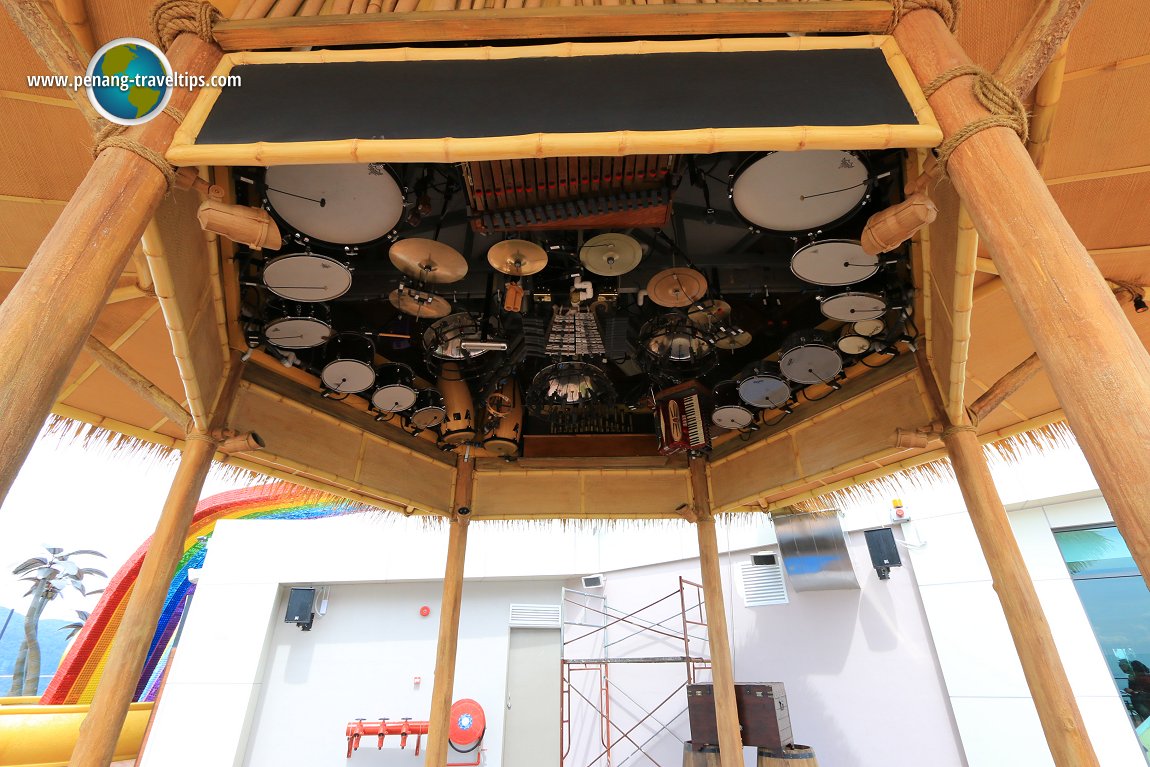 The Upside Down Hanging Musical Orchestra at the outdoor Observatory Deck, The TOP
(20 January, 2017)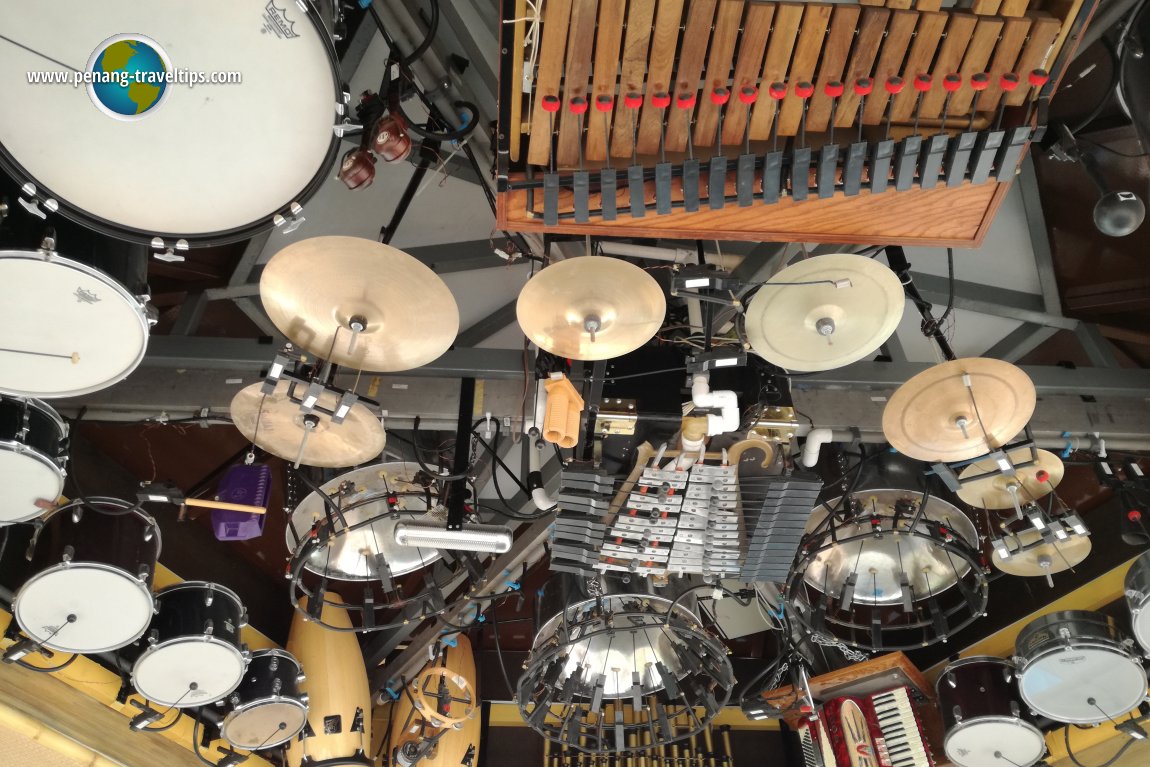 View of all the musical instruments hanging upside down at the outdoor Observatory Deck, The TOP
(20 January, 2017)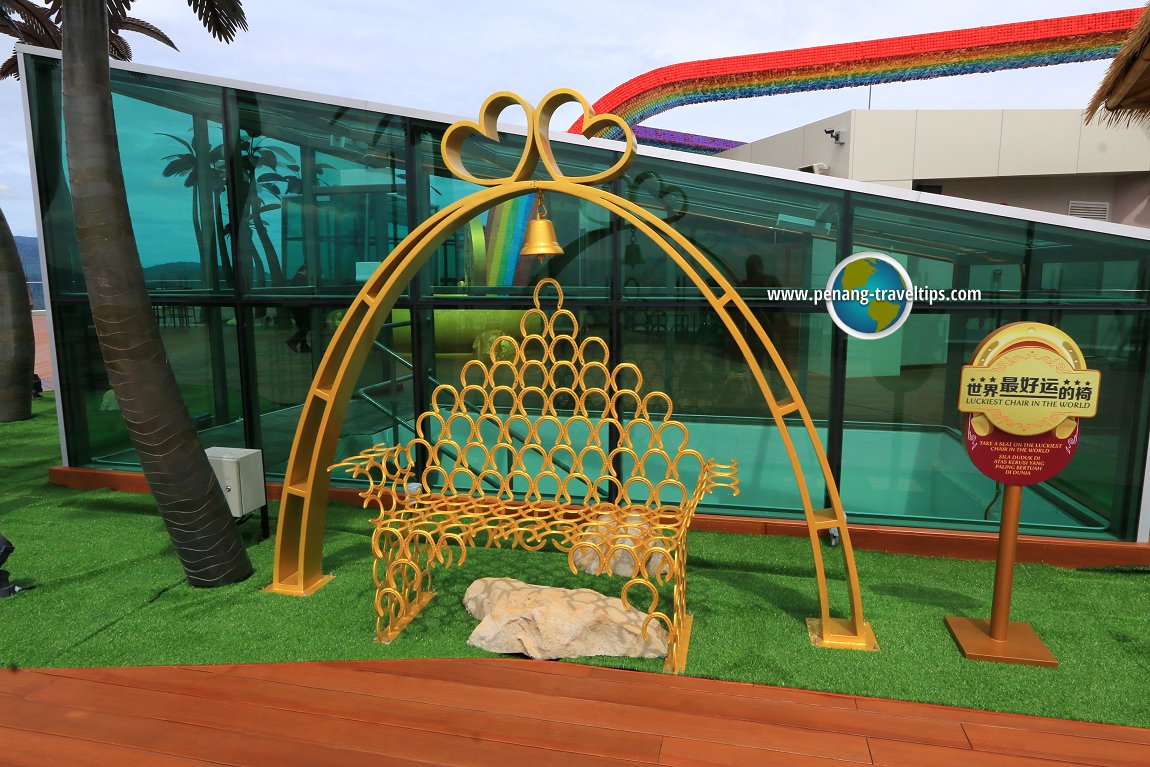 The Horseshoe Chair, billed the "Luckiest Chair in the World", at the outdoor Observatory Deck, The TOP
(20 January, 2017)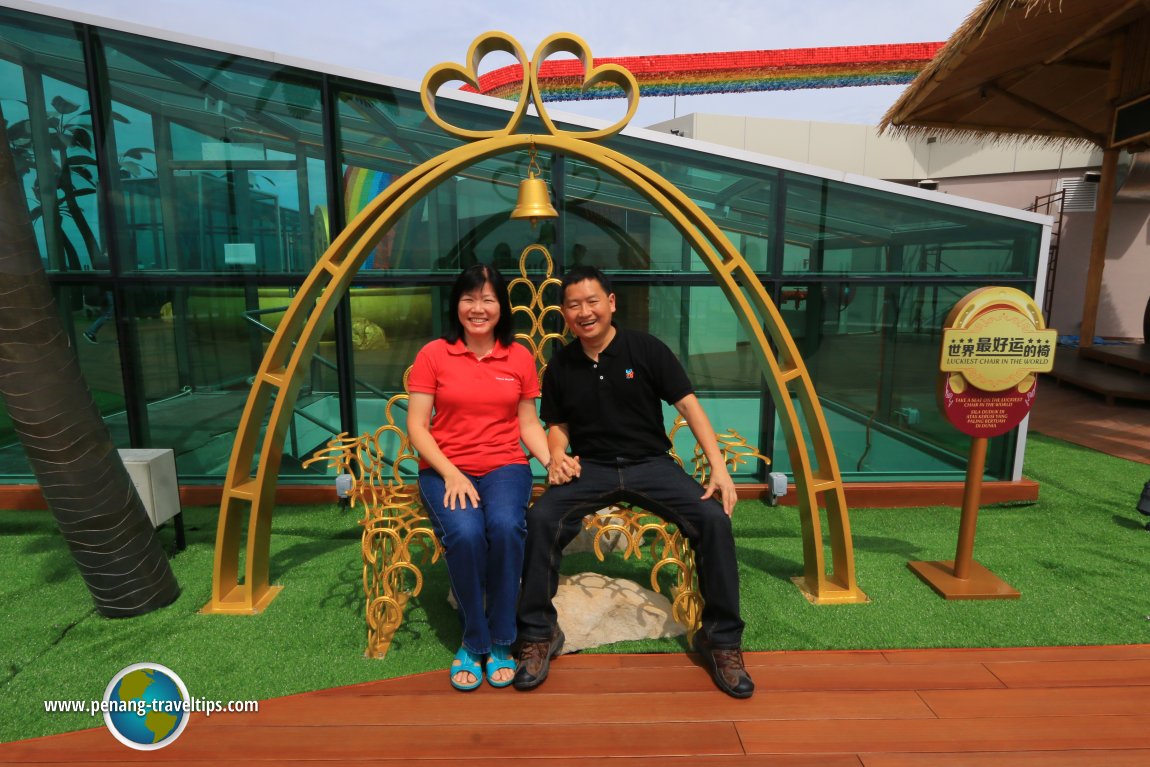 My wife and I on the Horseshoe Chair at the outdoor Observatory Deck, The TOP
(20 January, 2017)