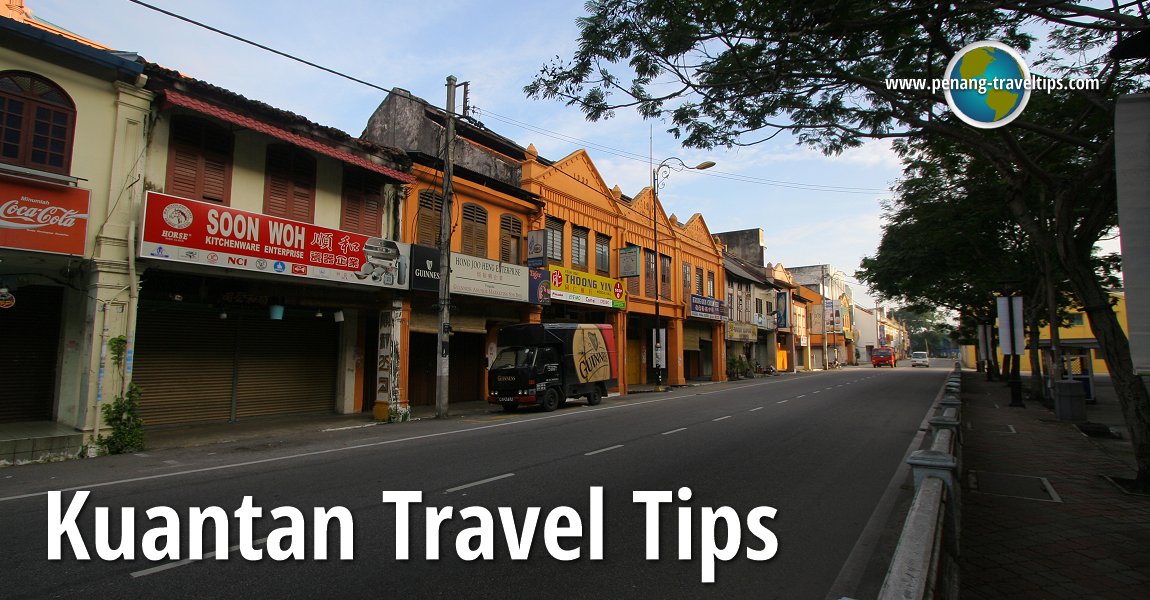 Kuantan Travel Tips
(31 December, 2006)

B. Melayu
Kuantan
(GPS: 3.81955, 103.33225) is the capital of
Pahang, Malaysia
. It is located near the mouth of the Kuantan River. The city has a population of 607,778 people, making it the 9th largest city in Malaysia. The town of Kuantan is said to have been founded in the 1850's. It was known in those early days as Kampung Teruntum.
The choice of Kuantan as the capital of Pahang came as late as 1955, when the British relocated there capital from
Kuala Lipis
. The town's location by the coast makes it a more strategic site for a capital. Moreover it is closer to the royal town of
Pekan
. Since becoming the state capital, Kuantan quickly grew to become the biggest town in Pahang.
Location of Sights in Kuantan on the map
Places of Interest in Kuantan
Categories of Sights in Kuantan
Shopping Malls in Kuantan
Transport Infrastructure in Kuantan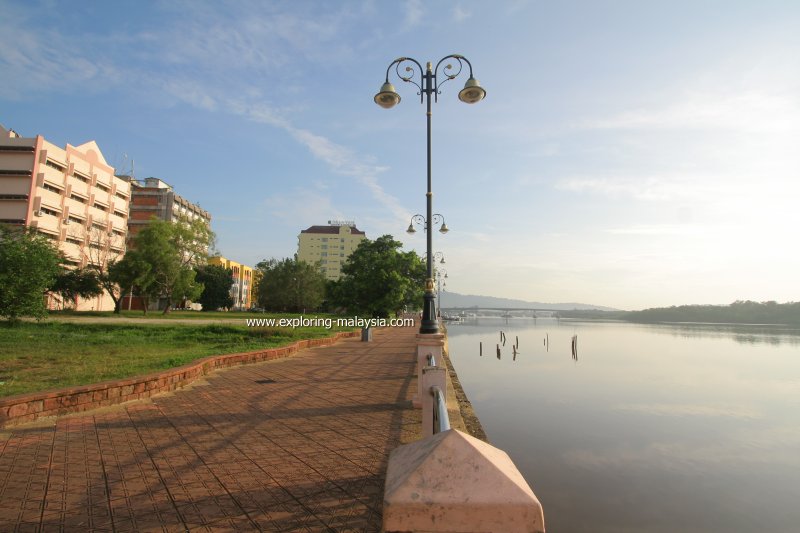 Sungai Kuantan Promenade at Riverfront Park
(31 December, 2006)

Kuantan on Google Maps Street View
How to reach Kuantan
Most people reach Kuantan by road. It is connected to the west coast by the Karak Expressway while the East Coast Highway connects it to Johor and Terengganu. Alternatively there are a few flights connecting it to Kuala Lumpur on Malaysia Airlines. Firefly also flies between Kuantan and Singapore four times a week.
The rocky coastline of Batu Hitam in Beserah, Kuantan

https://commons.wikimedia.org/wiki/Category:Kuantan#/media/File:Kuantan_City_Center.jpg


Only Truth


Getting Around Kuantan
Public transport in Kuantan can only be described as poor. Thus you should either take the taxi or rent a car if you are not driving to Kuantan.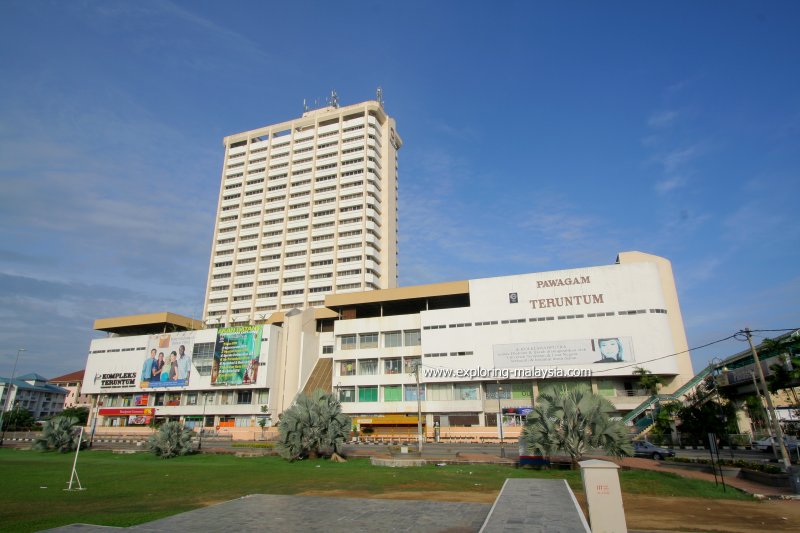 Kompleks Teruntum, Kuantan
(31 December, 2006)

All about me