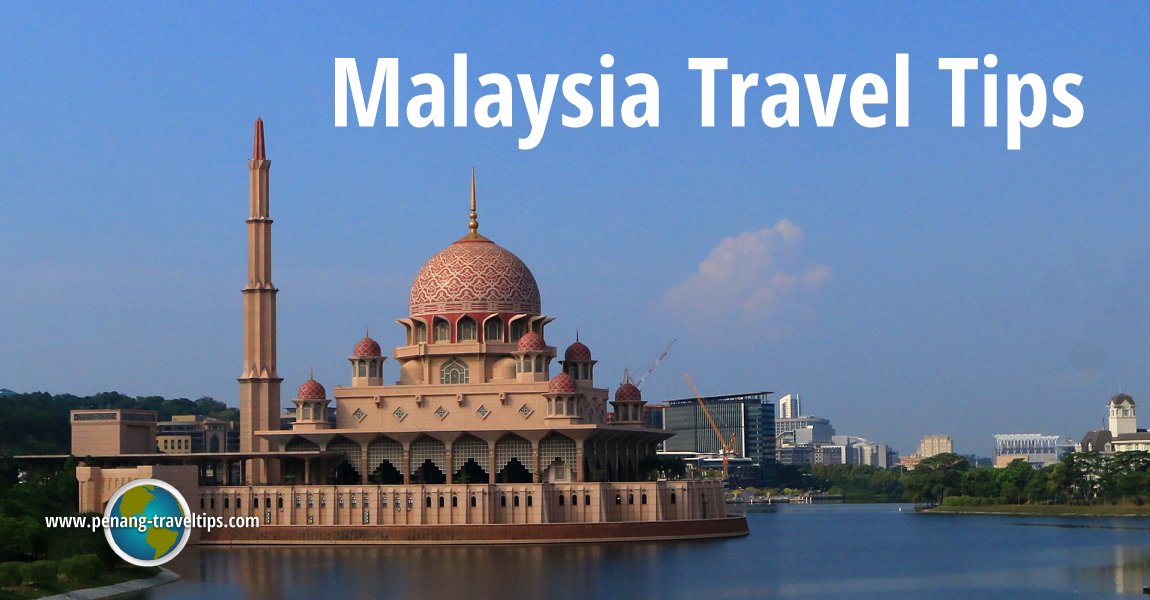 Malaysia Travel Tips
(31 January, 2006)

Malaysia Travel Tips
is created for the benefit of anybody who wants to know more about Malaysia. To create this online DIY travel guide, I have travelled thousands of kilometers crisscrossing the country, with more trips planned, so that I can provide you a look-and-learn discovery of Malaysia. I have photographed thousands of sights and am adding them to this website as fast as I am able to write! This guide is to act as a reference as well as to provide you suggestions and inspiration to create your own trips. The hallmark of this website is clarity, so almost every sight includes a description with map, and increasingly, GPS coordinates, so that you can go there on your own, with your own group of friends or family members.
Map of the States and Federal Territories of Malaysia
Explore the Federal Territories of Malaysia
Explore the States of Malaysia
State and Federal Capitals of Malaysia
Explore, Discover and Enjoy Malaysia !
Categories of Sights in Malaysia
Add your shop, eatery or business to this directory
If you operate a business here or anywhere else in Malaysia, contact me to add your business information to my directory, so that other people can find you more easily.
Fill Up This Form
. Inclusion to my directory is free of charge.
Arriving in Malaysia
Useful articles for planning your trip to Malaysia:
1.
Arriving in Malaysia.
2.
Malaysia Entry Requirements.
3.
Arriving in Malaysia by flight.
4.
Arriving in Malaysia by road.
5.
Arriving by road from Singapore.
6.
Arriving by road from Thailand.
7.
Arriving in Malaysia by sea.
8.
Getting around in Malaysia.
9.
Road Trips in Malaysia.
9.
Preparing a road trip.
10.
Using GPS to explore Malaysia.
Administrative Divisions of Malaysia
Malaysia comprises three Federal Territories and thirteen states. The states in Peninsular Malaysia, as well as the Federal Territory of Kuala Lumpur, are subdivided into districts. Districts are administered under district councils (
majlis daerah
), while some of the bigger towns and their surrounding areas administered by municipal councils (
majlis perbandaran
). Towns with city status are administered by city councils (
majlis bandaraya
), which is also called city hall (
dewan bandaraya
) in the case of Kuala Lumpur. The districts and municipalities are further subdivided into counties (
mukim
).
The Federal Territory of Putrajaya is subdivided into precincts while the Federal Territory of Labuan comprises Bandar Labuan and 27 administrative villages (
kampung
). The states of Sabah and Sarawak are subdivided into divisions (
bahagian
) which are then further subdivided into districts (
daerah
).
Geography of Malaysia
Malaysia covers 329,613 square kilometers (127,264 square miles). It comprises Peninsular Malaysia (also called West Malaysia) and East Malaysia. Peninsular Malaysia shares land borders with
Thailand
, while East Malaysia shares land borders with
Indonesia
and
Brunei
. Peninsular Malaysia is also physically linked to Singapore by the
Johor-Singapore Causeway
and the
Malaysia-Singapore Second Link
.
Peninsular Malaysia measures 740 km (460 miles) from north to south, and is roughly 322 km (200 miles) at its widest. The East and West Coasts of Peninsular Malaysia are separated by the main range, Banjaran Titiwangsa, with its tallest peak being Gunung Korbu (2,183 m / 7,162 ft). The tallest peak in Peninsular Malaysia is Gunung Tahan (2,187 m / 7,175 ft) while the longest river is Sungai Pahang (459 km / 285 mi).
Economy of Malaysia
As of 2014, Malaysia has a Gross Domestic Product at Purchasing Power Parity of US$746.821 billion, giving it the third largest GDP in the ASEAN region behind the more populous Indonesia and Thailand, and the 28th largest in the world
1
It is the 28th largest economy in the world, and according to HSBC economist Karen Ward
2
, the economy will in 2050 grow to US$1.2 trillion, making it the 21st largest in the world.
Population of Malaysia
The most populous state in Malaysia is Selangor (as of 2000)
3
, with a population of 4.2 million people, followed by Johor (2.7 million) and Sabah (2.6 million). Selangor also recorded the highest percentage of in-migrants of any state in Malaysia, 28.2% in 2003-2004 and 16.4% in 2006-2007, with the majority coming from Kedah (8,900), Perak (6,500), the Federal Territory of Kuala Lumpur (5,300) and Kelantan (4,400).
The state of Penang has the highest percentage of migrants, for the period of 2008 to 2009, with the highest number of net migrants (15,400), a contra of 20.7% in-migrants and 5.3% out-migrants. In other words, of 100 persons who either moved to or out of Penang, the state received 60 addition persons.
References
1.
Report for Selected Countries and Subjects (Malaysia)
, by the International Monetary Fund (2014).
2.
These Economies Will Dominate The World in 2050,
by Business Insider (13 January, 2012).
3.
List of Cities, Malaysia (2010)
, by the Department of Statistics, Malaysia.
Traveling somewhere? Get your hotel room at Agoda!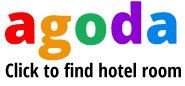 Going somewhere? Book your bus tickets here!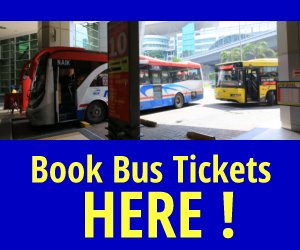 Latest Pages & Updates on this website
Advertise on this website
This website receives some 2 million page views per month. You may place banner ads on specific pages or all pages of these website, offering necessary exposure to your business. Advertisement rates depend on location of ad, type of page of ad placement, or placement across the whole website on all pages. Ads contract can be for one month, six months or a year, renewable on expiration. We have to negotiate on a case by case basis.
Contact me here.
Having a computer issue?
In order to enjoy my website, your computer needs to be running smoothly. It needs to be able to display Google Maps and Google Street Views, so that all the information I provide can reach you in the state I intend it to. If for some reason your computer isn't performing up to satisfactory level, I can send a technician to visit you, to help you address the problem, if you live anywhere on Penang Island. Please note that there is a minimum service charge of RM50 for home visits, which is waived if there are chargeable services provided. To contact a technician to take a look at your computer issue,
complete this form
.
The Travel Tips Made In Penang
My Social Media Presence
To interact with me, LIKE my
Penang Travel Tips FB Page
and
Places To Go FB Page
, and join any/all of my Facebook Pages and Groups including
Penang Travel Tips FB Group
,
Exploring Malaysia
,
Big World Out There
,
My Little Bookshelf
,
Learn Penang Hokkien
,
Penang Street Art
,
Penang Hawker Food
,
Penang Restaurant Food
,
Masa Masak
,
Penang Residential Properties
and
Armchair Traveler
.
Disclaimer
I try my best to provide you the latest and most accurate information. However, please bear in mind that details change all the time, often before I have the chance to update them. Therefore, I would always encourage you to phone in and re-verify the information. I do apologize if the information I provide to you turns out to be inaccurate or outdated, and I would be most grateful if you would could help to
update me
should you discover the right information. Your feedback helps other users.
Using the information and photos on this website
You are allowed to print out any page of this website to carry with you on your travels, for your own
personal use
. You may reference and link to any page of this website from your blog/website without seeking my permission. You are NOT ALLOWED to copy and paste, word-for-word, the information of this website into your own blog or website. Photos belonging to me (those captioned © Timothy Tye) may only be used with my permission. Photos belonging to other people bear licenses that have to be observed accordingly.
Contact me
to seek permission or to ask a question.