Air Itam Village, Penang
---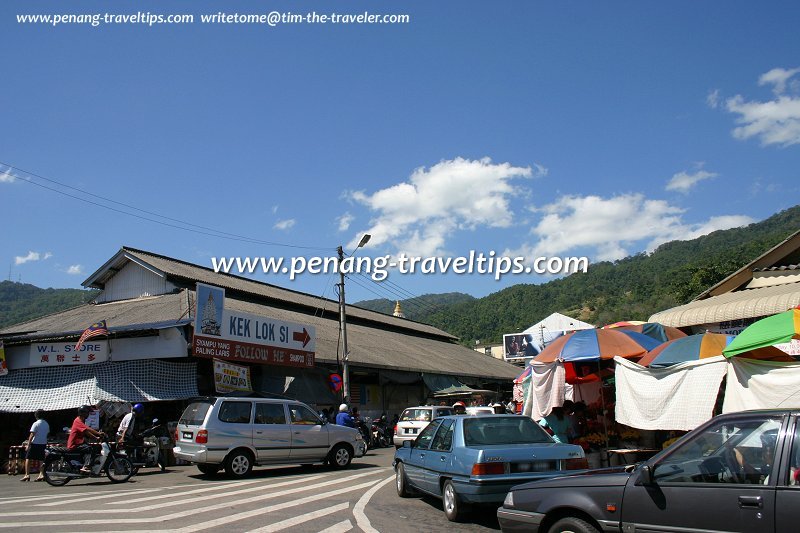 Air Itam Village, Penang (23 January, 2005)




Air Itam Village is the nucleus of the greater Air Itam area which includes numerous neighbourhoods on the central part of Penang Island. It occupies only a small area around the Ayer Itam Market.

Air Itam Village developed since the 19th century as the village square, or pekan, for the largely rural settlement. Settlers who were mostly farmers took to cultivate crops in the surrounding hills around the village.

Air Itam Village became the heart of the vegetable producing region for the city. The hills above Air Itam Village still has a number of vegetable plots, though the amount of vegetables produced here is declining in the face of urban encroachment. The produce is carried down to the market in the village below, or taken by bus to other markets in the city.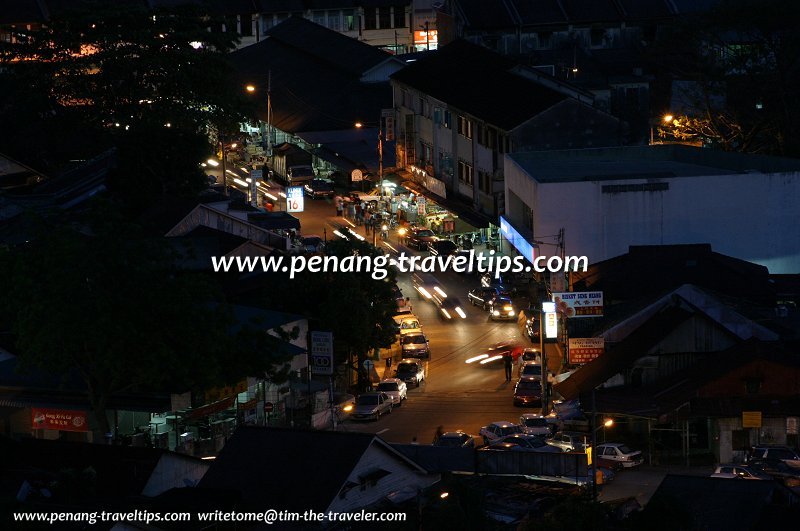 Air Itam Village at nightfall (19 February, 2005)





The heart of Air Itam Village is a triangular square (a triangular square - what am I saying!) bordered by Jalan Air Itam on east side, Jalan Pasar on the south side and Jalan Balik Pulau onh the northwest side. This is the northern end of Jalan Balik Pulau as it winds its way south, where it fades into a jungle trek before reemerging as a proper road as it approaches the town of Balik Pulau.

Air Itam Village is served by a one-way traffic system fed by Jalan Air Itam, Jalan Paya Terubong and Jalan Balik Pulau. Jalan Balik Pulau is a hill road that goes through the central hills to reemerge in Balik Pulau.

Air Itam Village is the base for visiting Kek Lok Si, the biggest Chinese temple in Southeast Asia. The temple complex sprawls over the hills above the village. Further uphill is the Ayer Itam Reservoir. Air Itam Village is famous for laksa - the Penang variety, of course. There are several stalls selling laksa in Air Itam Village, but the most famous is the one located beside the Air Itam Market.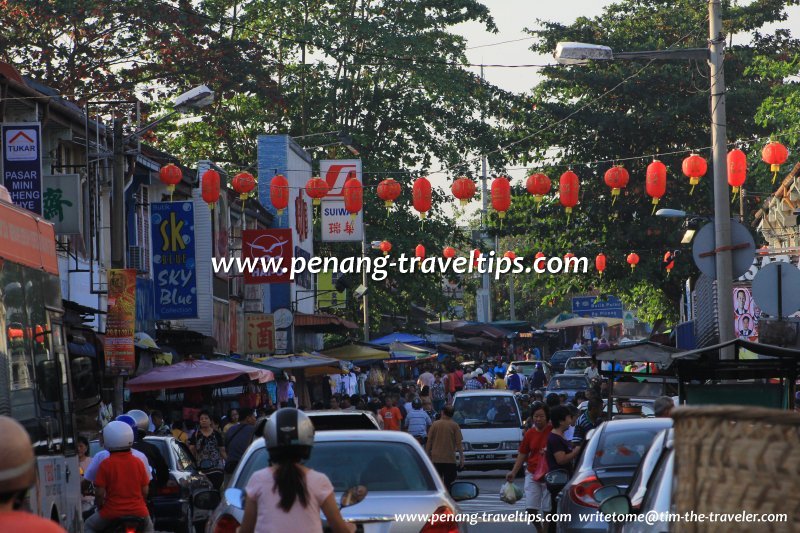 The morning market at Air Itam Village (25 January, 2012)


Getting there
Rapid Penang Bus 201, 202, 203, 204 and 206 go to Air Itam.
Sights within and around Air Itam Village
Eateries at Air Itam Village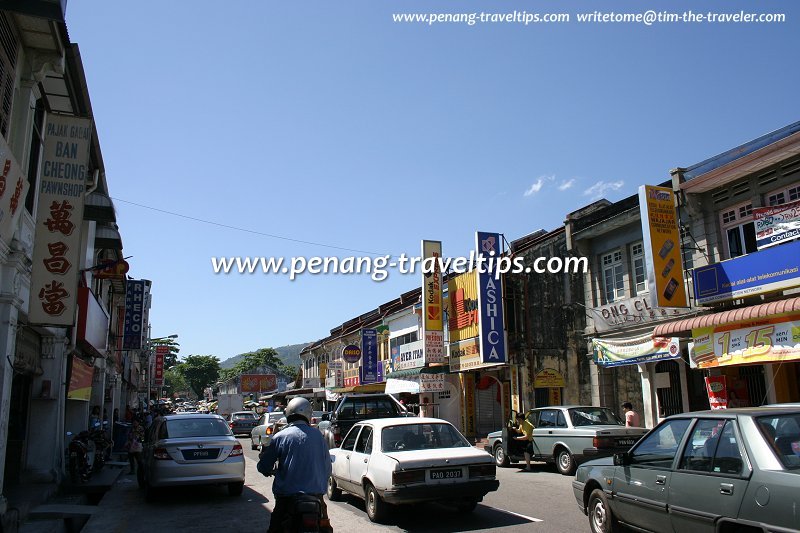 The ever-congested Air Itam Village (23 January, 2005)






View Air Itam Village, Penang in a larger map




Going somewhere? Whether you are travelling to Penang or from Penang or from somewhere else to somewhere else, you can now book your bus tickets online right here! Pay using credit cards (Visa, Mastercard, American Express), Paypal, or even bank transfers!





Hello and welcome to my website, Penang Travel Tips, yay! As you would expect, the articles on this website don't write themselves. Well, they are all written by me, Timothy Tye, based on my research and exploration of Penang.

I created it to compile everything that I know about Penang and to share it all with you. I hope my website provides you the information you are looking for, and that you will enjoy browsing and reading it! If you found any errors, please let me know so that I can correct it. For all correspondences, click here to contact me. Thank you and have a nice day!


Copyright © 2003-2015 Timothy Tye. All Rights Reserved.
---
Terms & Condition of Use | Privacy Policy