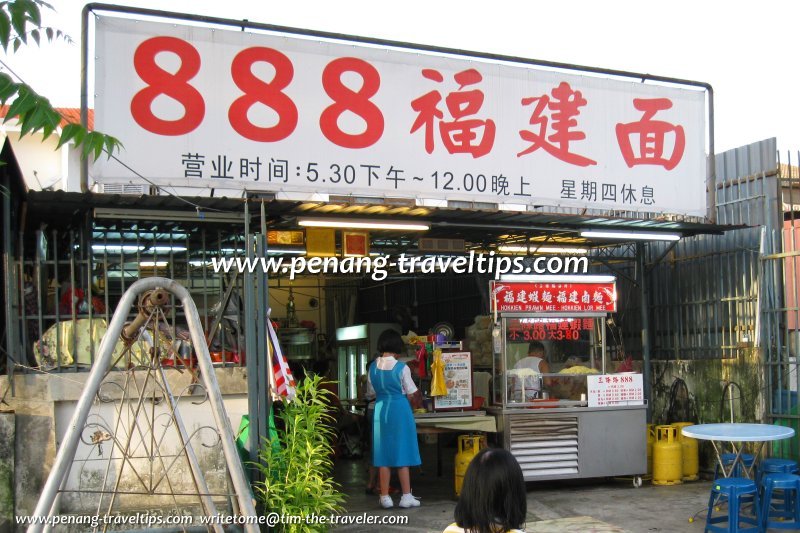 888 Hokkien Mee, Bayan Baru
(29 September, 2012)

888 Hokkien Mee is a coffee shop in Bayan Baru that sells only
Hokkien Mee
. It operates daily from 5:30 pm to 12:00 midnight. The coffee shop occupies the back portion of a house facing
Jalan Mahsuri
.
Parking is a bit of a problem. Being a low-abiding person, I would not advise you to park along Jalan Mahsuri, as there is no parking allowed. Instead, there is ample parking space along Lorong Mahsuri 10. From there, it is just a short walk across to 888 Hokkien Mee.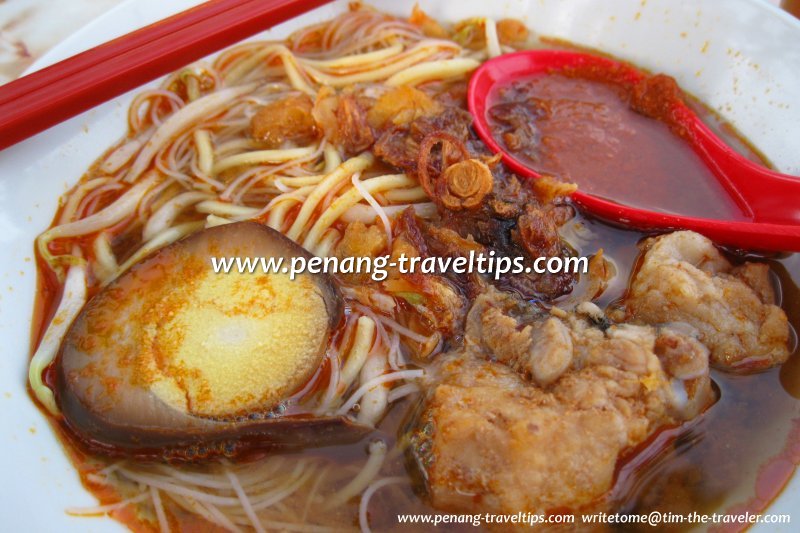 The Hokkien mee at 888 Hokkien Mee, Bayan Baru
(29 September, 2012)

In addition to the regular Hokkien Mee, you can also order Lor Mee or a combination Hokkien Lor Mee. You can also call for extra ingredients such as spare ribs, additional noodles and so on. Having tried 888 Hokkien Mee, I find the taste quite good, though a bit salty. Portion size for the regular bowl is also quite small. The spare ribs is however succulent and tasty. My wife is however completely unimpressed with this Hokkien Mee.
Lately however, I have been hearing that the taste has deteriorated and the service is unfriendly, and based on the
comments on my Facebook Group
, I think I will not return to taste test this stall yet.
Getting there by bus
There is a bus stop along Jalan Mahsuri served by
Rapid Penang
bus 306.
Read Also
Timothy Tye's Penang Eating Tips